Just right outside the city is the House of Silvanas Bakeshop.  This tiny bakeshop in Filipino-town Daly City truly lives up to its name: it's the House of amazing Filipino sweet treats, from food for the gods to polvoron.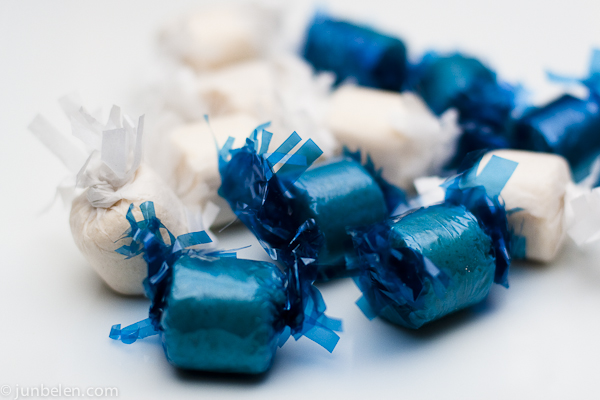 Food for the gods are tasty candy bars made of dates and walnuts.  Polvoron, on the other hand, is powdered milk candy, which is basically toasted flour, sugar, butter and powdered milk.  I fondly remember enjoying making polvoron with my mom growing up in Manila.  She would mix all the ingredients and toast them in a huge wok and I would mold them into oval-shaped candies.  But I remember getting too frustrated though when I tried wrapping them in delicate Japanese paper.
But the real reason to make the trip to this bakeshop are their deliciously crunchy and creamy silvanas.  A silvana is a layer of buttercream sandwiched between two cashew-meringue wafers, coated with cookie crumbs.  For those who grew up in the Philippines, it's the cookie version of Sans Rival, a rich Filipino cake with layers of meringue, cashews and buttercream.  It comes in truly Filipino flavors: ube or purple yam, buko pandan or coconut and mango. And there's chocolate, mocha and strawberry, too.  They are best enjoyed frozen. The crunchy wafers and the yummy buttercream just delightfully melt in your mouth.
The House of Silvanas is a bit of a trek from the city but it's well worth the trip.  Just a note though that the bakeshop is in a rather inconspicuous location, tucked away in a shopping center.  The obvious landmark to watch out for is a weathered sign that says bake shop to your right along Gellert Boulevard.