Ever since I moved to California I longingly crave for fresh Philippine pineapples every now and then. Of course there are Hawaiian pineapples readily available and the canned ones are absolutely not bad at all but sometimes I miss those sweet golden pineapples freshly picked from the farm and peeled and cut at home.  They are the sweetest.  And if they're a little too tart I sprinkle some salt and pucker up with delight.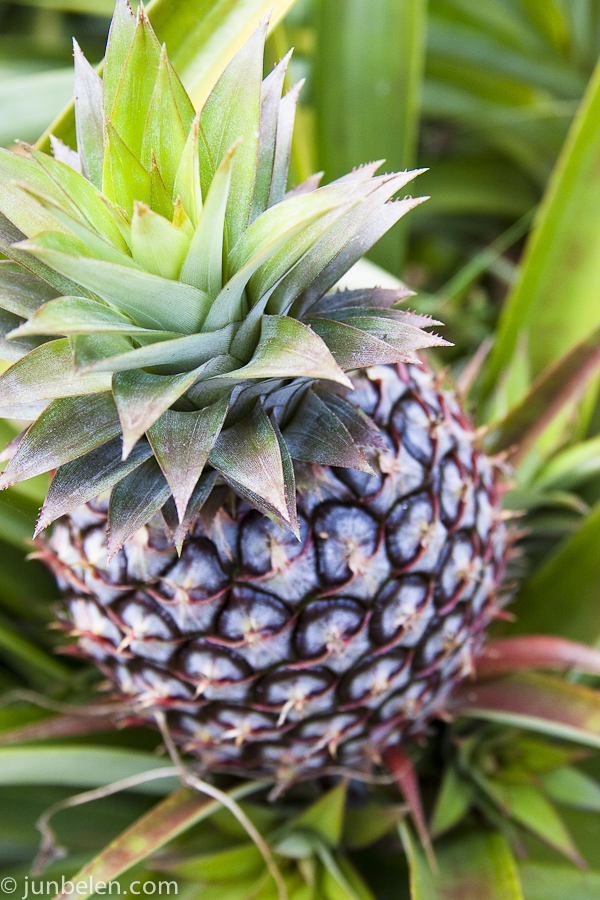 Cutting a fresh pineapple isn't just simply cutting the top and the bottom and cutting the peel away.  I remember how my mom cuts and peels pineapples gingerly in her kitchen.  She was more like sculpting than simply cutting the fruit.
So how do you peel and cut a fresh pineapple?
Using a good chef's knife, start by cutting the top and then the bottom off.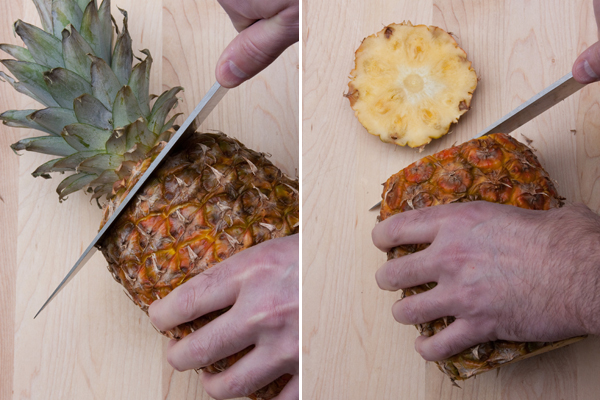 Let the pineapple stand with the bottom flat on the cutting board.  Hold the top and cut the peel away from the top down.  Most people would cut too much of the fruit away to get remove the "eyes" of the pineapple.  But there's a better way to sculpt the "eyes" off and keep as much of the fruit intact as possible so don't get too worried if most of the "eyes" remain.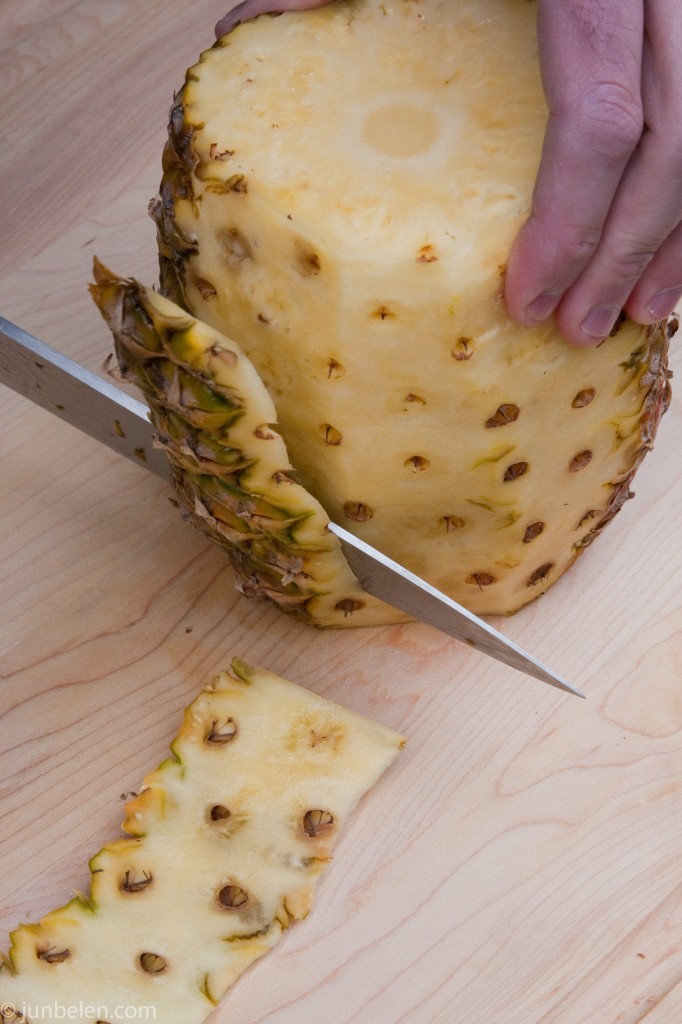 Using a paring knife, cut out the "eyes" in a shallow v-shape trench that spirals around the pineapple.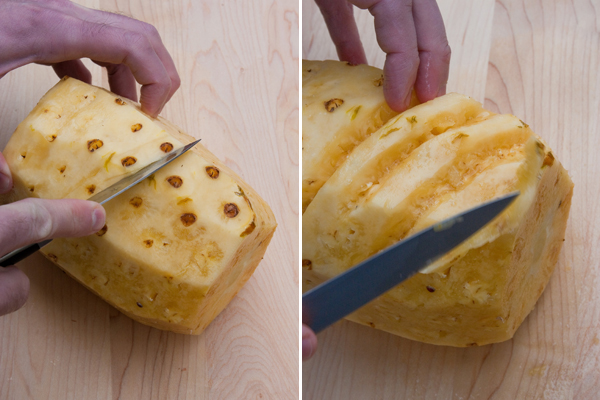 The result is a beautifully sculpted fruit.  Slice the pineapple crosswise into discs and cut the core using a paring knife or a corer to form pineapple rings.
Or slice them lengthwise into quarters, then cut off the core, and cut each section crosswise into thin slices or thicker chunks.