Hello Gorgeous! as the great Barbra would say.  Gorgeous sunny weather. Gorgeous fresh produce. Gorgeous sweet strawberries.
What's the best way to celebrate the arrival of Spring? By dipping gorgeous sweet strawberries in tasty Venezuelan chocolate.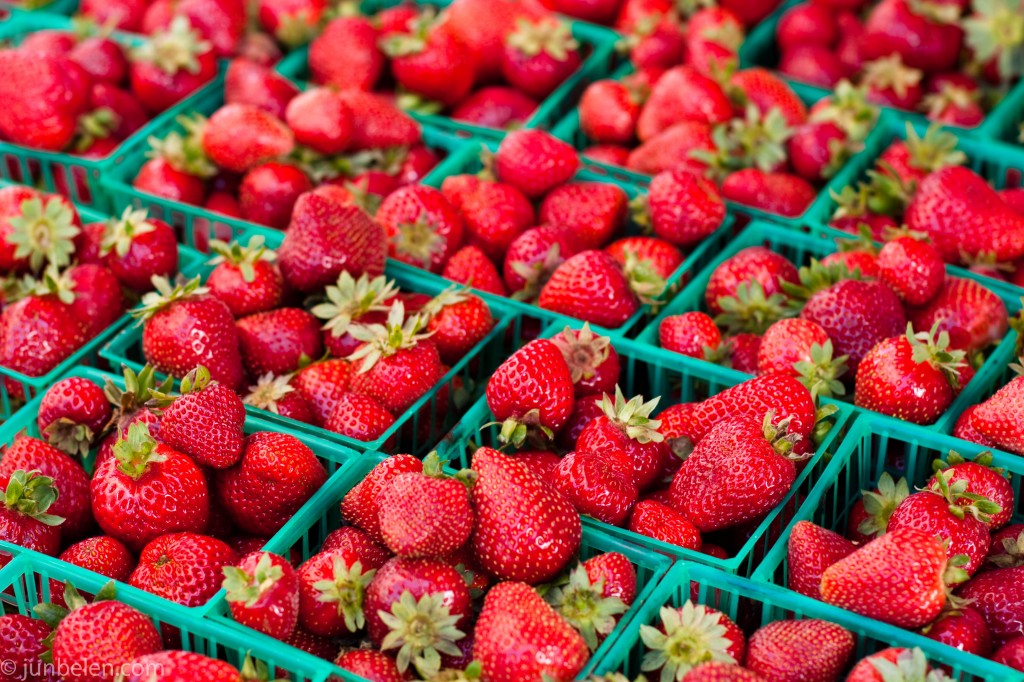 Making Chocolate Dipped Strawberries
6 oz unsweetened chocolate
1 lb fresh sweet strawberries, rinsed and patted dry
Coarsely chop unsweetened chocolate.  I used Venezuelan chocolate El Rey Bucare with 58.5% cocoa. It's not too sweet and not too dark, which is a perfect match to sweet strawberries.  Melt the chocolate using a double boiler or a homemade double boiler to avoid burning the chocolate.  Place the coarsely chopped chocolate in a metal bowl and set the bowl over a pot of simmering water. The metal bowl should be big enough so that it sits on top of the pot without touching the water.
Turn off the heat. Stir the chocolate from time to time until completely melted and smooth. Remove the bowl from the pot and set aside the melted chocolate.
Line a baking sheet with wax paper or parchment paper. Take a strawberry and while grasping its leaves or stem dip it in the melted chocolate. Twirl it around to get it uniformly coated. I like my strawberries dipped 3/4 of the way up and not completely covered.
Place the strawberries on the wax paper-lined baking sheet and refrigerate for about 30 minutes. Let them come to room temperature before serving.  These simple-to-make chocolate-dipped strawberries would look so gorgeous on a clean white plate.