It has been almost a year since my first San Francisco Street Food Festival, and I can still remember how much I enjoyed the plate of Moroccan tacos from Aziza — braised beef cheeks topped with strips of summer squash and spicy harissa on a grilled flatbread.  Since then, I got so hooked on the city's diverse street food offerings.  I faithfully followed the food carts' tweets and showed up wherever they popped up, in alleys, street corners, parks, and farmers' markets.  I braved the long lines just to get my street food fix of ramen bowls, chicken adobos, and lumpias.  As I enjoyed the food, I also enjoyed meeting the people who made the food — the talented chefs and street food entrepreneurs responsible for this exciting food phenomena, like Roger Feely of Soul Cocina, Steven Gdula of Gobba Gobba Hey, and William Pilz of Hapa SF.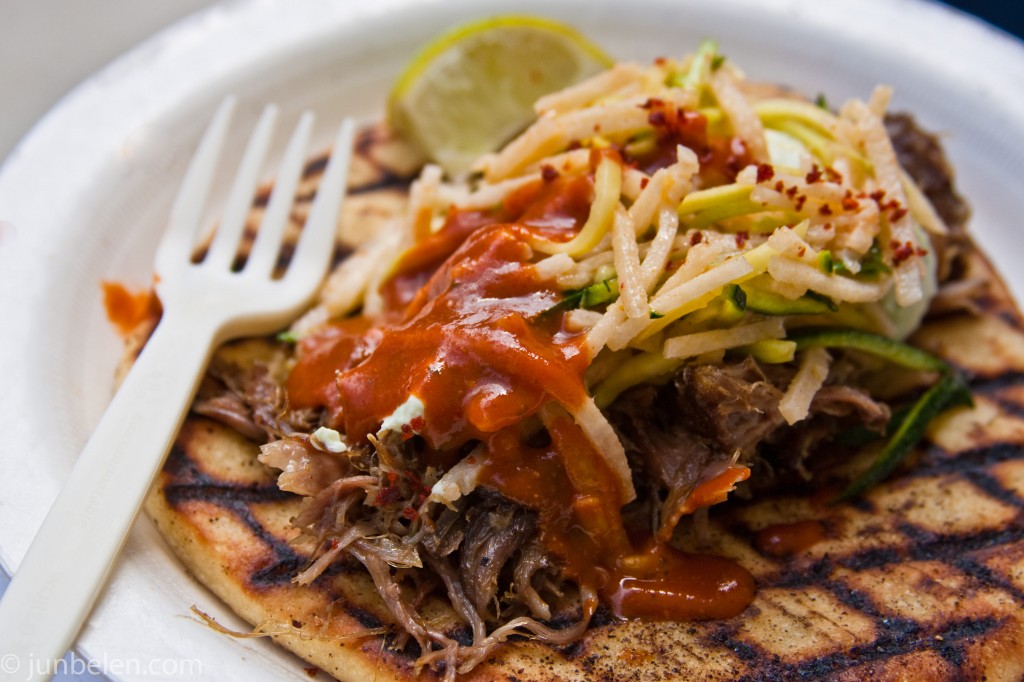 As we continue the countdown to Jun-Blog's first year, I am featuring a trio of tacos — locally sourced and organic street food that represents the best of what the city has to offer.  The taco, the quintessential street food, has definitely come a long way here in the city.  It is constantly being reinvented.  Case in point is Aziza's Moroccan tacos that deliciously meld Moroccan and Californian flavors.
Last weekend, Michael Christie and Abigail Ward of SF Delicious wowed the Outside In 5 crowds in the Dogpatch with their amazing French tacos:  braised beef brisket with horseradish creme, and caramelized onion and tomato confit on housemade flour tortilla.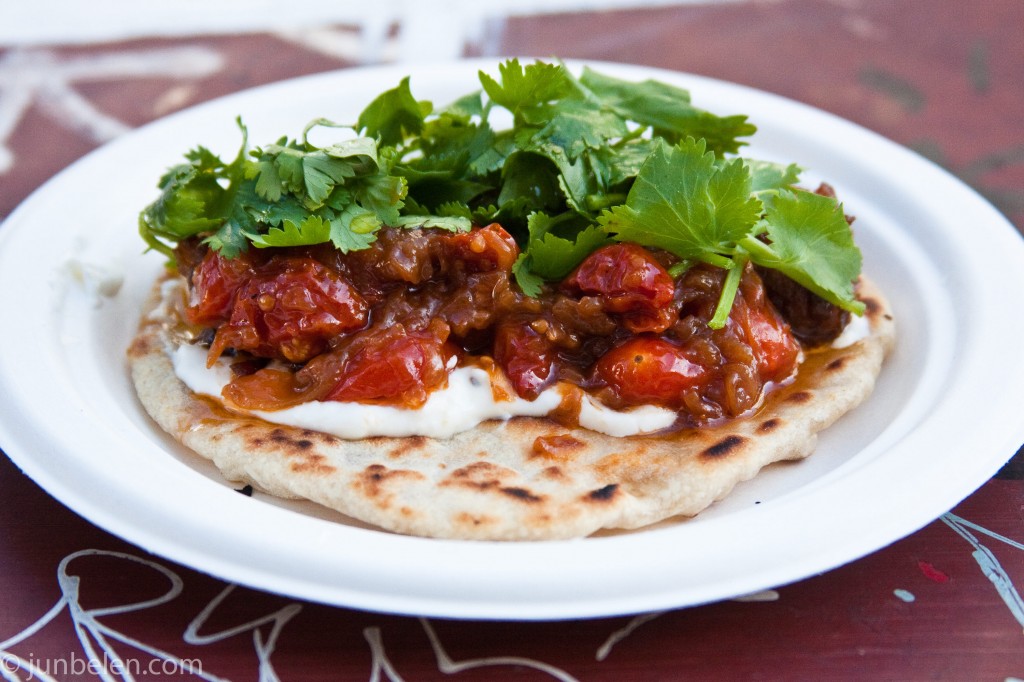 And William Pilz of Hapa SF featured his signature sisig tacos: lime and soy marinated, fried pork cheek and shoulder meat with shredded lettuce,  finely sliced radish, and salsa verde on corn tortilla.  These modern reinventions of the street taco clearly showcase the happy marriage between Californian and other cuisines, which truly makes the San Francisco's street food scene groundbreaking and exciting.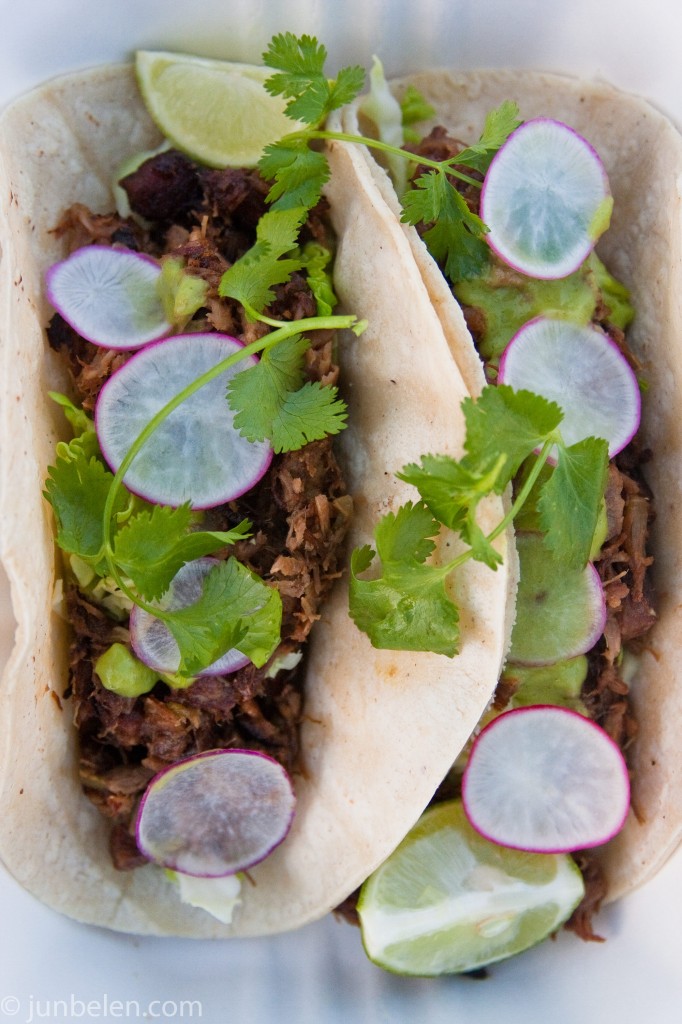 La Cocina hosts this year's San Francisco Street Food Festival on August 21st, which promises to be even bigger than last year, seven times the space and four times the number of vendors.  Follow this link to learn more information about this street food event.