I live for weekends nowadays. I live for my prized free time. I look forward all week to unhurried mornings when I can stay in bed a little longer, when I can savor my cup of coffee a while longer. I look forward to mornings when the only pressing task at hand is figuring out how to spend the rest of the weekend, how to finish the unfinished business from weekends past.
There's the agave that needs repotted. The salvias that need pruned, the onion and garlic that need planted. There's the stack of books collecting dust on the nightstand that need read. There are the recipes pinned and forgotten that need tried. There are trails that need walked, miles that need run. And there are siestas, of course, that need taken.
The list is long but in due time all will be completed. But what's the rush, right? It's the weekend after all.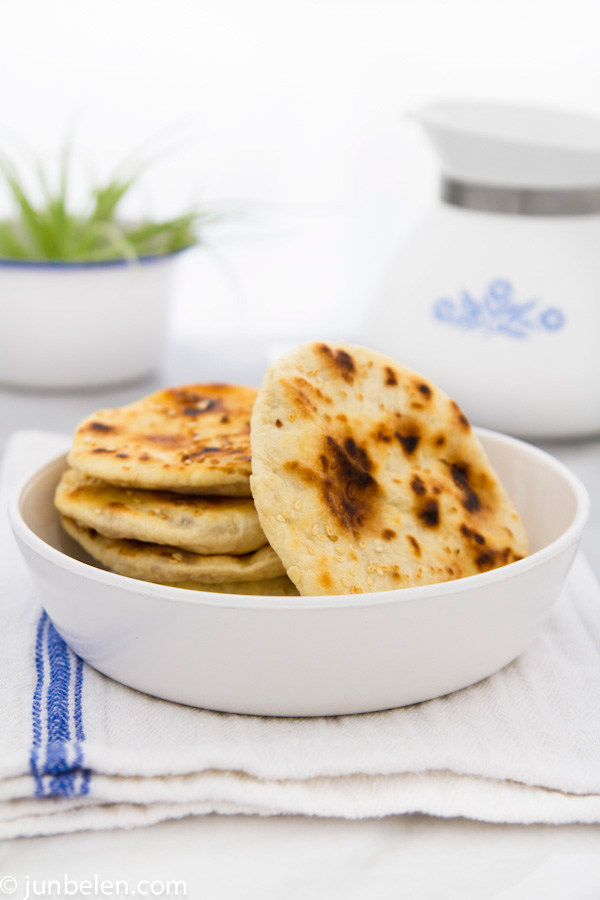 Piaya Recipe
Recipe adapted from Feast Magazine, makes six flatbreads

1 cup all purpose flour, more for dusting work surface
1/2 teaspoon salt
3 tablespoons butter, cold and cubed
5 tablespoons ice water
1/4 cup muscovado sugar
2 tablespoons sesame seeds
Piaya or piyaya [pee-yah-yah] are Visayan unleavened flatbreads filled with muscovado sugar — unrefined cane sugar. The flatbread is popular in Bacolod, in Negros, where most of the sugar in the Philippines comes from. The dough is made simply with flour and water. Piaya is filled with muscovado sugar like a dumpling then rolled into a flatbread and toasted until brown.
Whisk flour and salt together in a bowl. Cut butter into the flour with a fork, a pastry blender, or your fingertips until mixture forms coarse crumbs. Sprinkle the with ice water then blend the water gently until the dough just holds together. If necessary add another teaspoon to a tablespoon of ice water enough to hold the ingredients together. Turn out onto a clean work surface dusted with flour and knead until smooth.
Pat dough into a disk and divide into six pieces. Flatten each piece with your fingers then place a teaspoon and a half of muscovado sugar in the center. Fold over edges to cover like a dumpling then roll into a ball in your hand to seal. Pinch edges together to seal. On a clean work surface dusted with flour, roll into flat circle three to four inches wide using a rolling pin. Sprinkle sesame seeds on both sides.
Heat a pan over medium to high heat. Cook flatbreads in batches until brown, about 3 to 4 minutes each side.
Piaya is perfect with a cup of coffee for a light breakfast or for merienda after a satisfying siesta.