The whisk whirred wildly, brushing the bowl with sharp clinks. I watched it twirl and whip the whites into a soft meringue. I waited, lifting the balloon of wires every so often for a brief pause, for a brief check. Was the meringue thick enough? Was it lofty enough to stand tall with polished, proud peaks?
I attached the whisk back in place and flipped the switch back on. The mixer whirred back to life then I continued to wait. The pastry bag fitted with a piping nozzle continued to wait. The tray lined with a sheet of parchment paper continued to wait. The oven heated to four hundred degrees continued to wait.
Is all this waiting — all this whisking — the reason they are called paciencia? Paciencia is patience in Spanish. The cookie's origin is Spanish, without a doubt. Ever since I was little and my mom introduced me to these light, crisp cookies, I've always wondered how paciencia got its name. I've always pictured women, young and old, happily whisking away the day in their kitchens making these delicate meringue cookies. One hand holds the bowl steady while the other hand whips the whites with reckless abandon. As I stood in my own kitchen that afternoon waiting for the tardy transformation from whites to meringue, I was convinced that the beloved cookie was named after a virtue I wished I possessed.
I continued to wait. Hungrily. Patience is a virtue and its sweet reward comes in the form of paciencia cookies.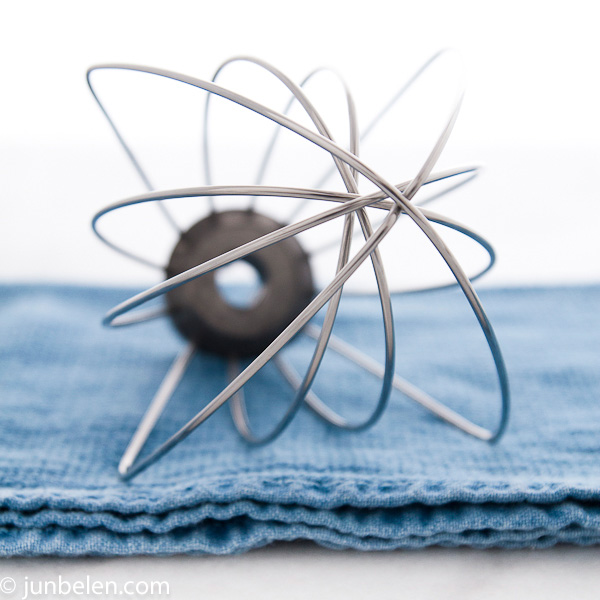 Paciencia Cookies Recipe
Recipe adapted from Enriqueta David-Perez's Recipe of the Philippines, makes 48 cookies
1/4 cup plus 2 tablespoons flour
1/8 teaspoon baking powder
2 egg whites
1/2 cup sugar
1/4 teaspoon vanilla extract
Preheat oven to 400 degrees F. Line cookie sheets with parchment paper and set aside. Sift flour and baking powder and set aside.
Beat whites in the bowl of a stand mixer fitted with the whisk attachment. When they start to foam, add sugar little by little and beat until meringue is glossy with stiff peaks. Fold in flour and vanilla extract.
Fill pastry bag with meringue batter and fit a round piping nozzle at its end. Wax paper shaped into a cone or a ziploc bag with the tip snipped can be used instead. Pipe meringue batter into round mounds the size of a quarter, about one inch, on the parchment-paper-lined cookie sheets. Space the cookies one inch apart. Bake until lightly toasted, 12 to 15 minutes. Cool on the sheet for 10 minutes and transfer to an air-tight jar.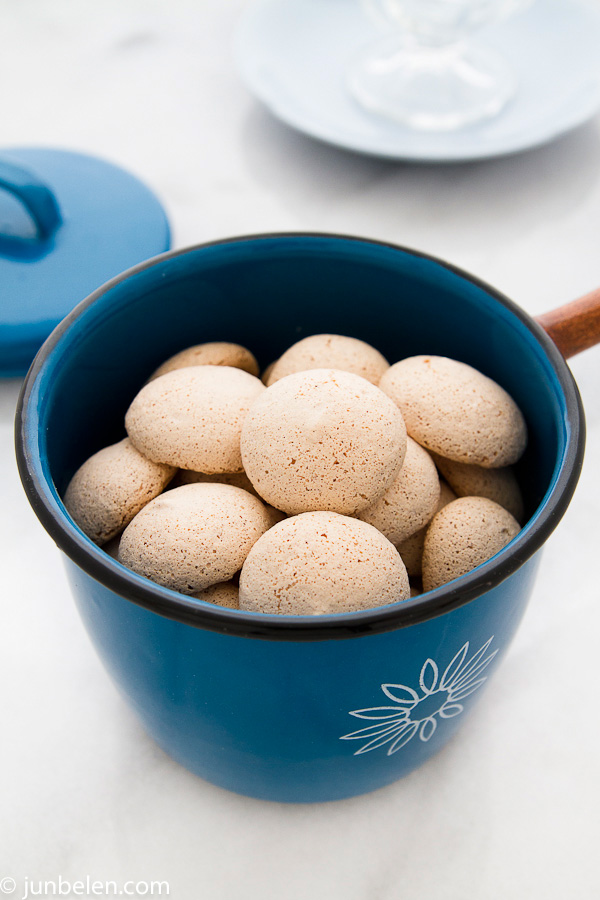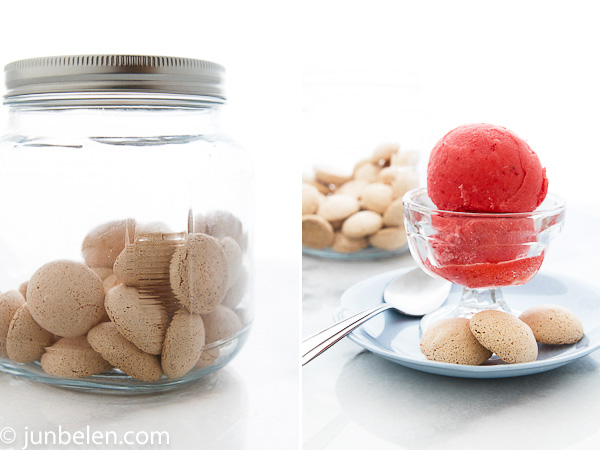 Ninety days till Christmas!

For Filipinos it's never too soon for a Christmas countdown. My mom starts counting the days as early as the first day of the first "ber" month. It'll be the Holidays before you know it, she says. And it's never too soon for the sweets of the season. Food for the Gods, Choc-Nut Chocolate Crackle Cookies, and Paciencia Cookies are a few ideas for Christmas cookies and confections. Stay tuned for more in the coming weeks.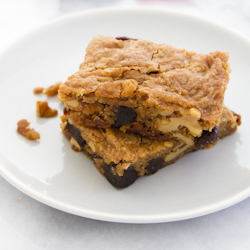 Food for the Gods (Christmas Date and Walnut Bars)
Wrapped in festive red and green cellophane, Food for the Gods are buttery Christmas confections lavishly peppered with dates and walnuts. The texture is a cross between a crumbly cookie and a moist brownie. They are chewy with the crunch of chopped walnuts and the dates lend a rich caramel flavor with hints of honey.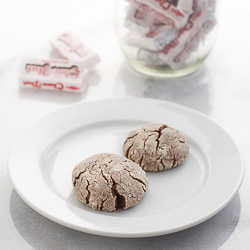 Choc-Nut Chocolate Crackle Cookies
As you peel off its red pinstriped wrapper, Choc-Nut almost always crumbles. The fragile milk chocolate confection has a subtly grainy texture and has a delightful nutty taste. It is cocoa powder, milk powder, ground roasted peanuts and sugar mixed and molded into thumb-sized, ridged candy bars.