The first time I fell in love with Mission Pie was over a slice of their banana cream pie. That was back when they were still serving pies in the space where their kitchen sits now.  I recently returned to Mission Pie and was impressed at how much the cafe has changed. The dining room is huge with a long handsome communal dining table, walls decked with local artwork and large windows that let you gaze out at the vibrant Mission scene. The kitchen is impressively roomy as well.  It was great to see it bustling with baking activity early that morning.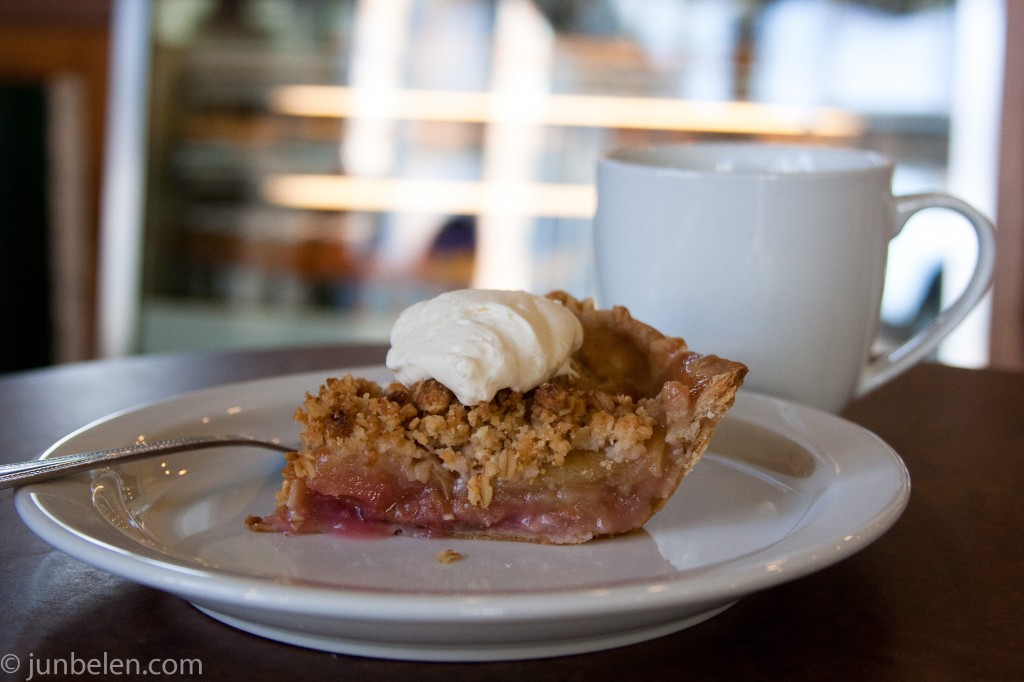 The menu has likewise expanded.  Back in Winter last year, they started making savory pies — quiches, galettes, and pot pies using fresh, seasonal ingredients from California farms. Currently, their delicious Spring offerings include chard stems, garlic, and bechamel galette, dandelion green and Niman ham quiche, potato gratin tart with artichoke and onion, Spring lamb and peas pot pie, and chicken pot pie.
Despite all these changes, welcome changes, in fact, the fruit pies I fell in love with years ago remain — like their apple rhubarb pie with oatmeal crumb top.  The crust is perfect.  The sweetness and tartness are wonderfully balanced.  And a dollop of whipped cream on top makes it all the better.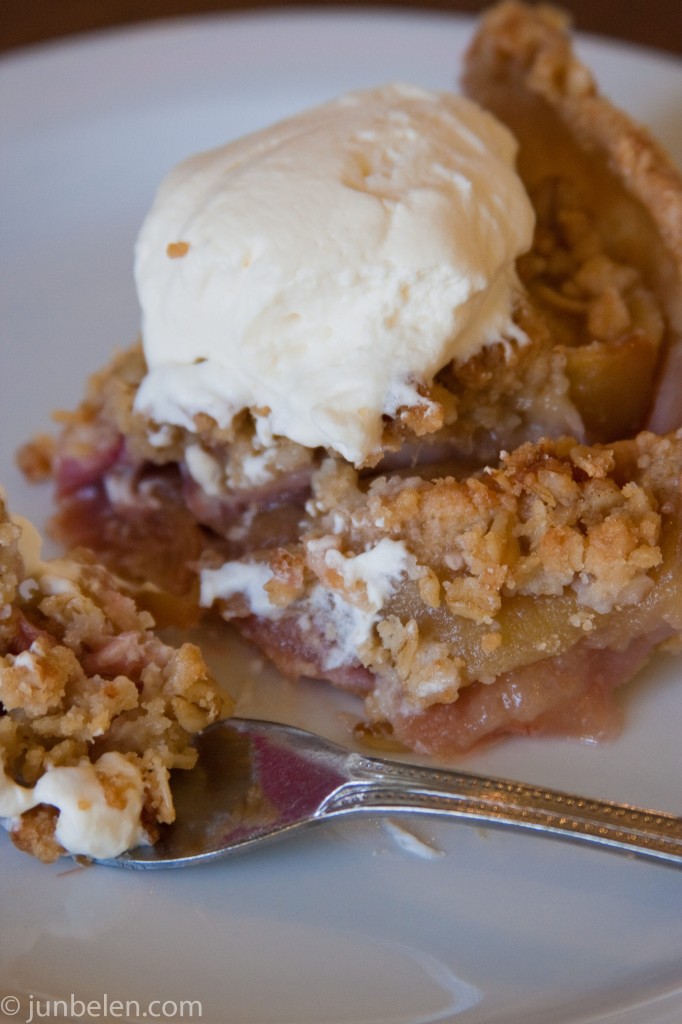 Mission Pie is located at the corner of Mission and 25th Street and is open 7 days a week.
Mission Pie
2901 Mission Street
415.282.1500
Inspired by Mission Pie's apple rhubarb, I made my own mango rhubarb pie at home using sweet champagne mangoes.  To give the pie an added crunch, I made a cornmeal crust.  Here is a link to my homemade mango rhubarb pie.