It was Winter. Middle of February. The heat of the lamps in the patio felt amazingly good that chilly afternoon. It was our first time at Nopalito. We rarely take the trek to the North of the Panhandle to dine but the rave reviews of Nopalito's savory carnitas had been begging us to finally check out this supposedly underrated Mexican restaurant. And so we did.
While we were browsing our menu and figuring out what to have with our carnitas, I could not help but eavesdrop on the conversation happening in the table next to ours. The lady asked for some guacamole for her taco de pescado. The friendly Nopalito staff was kindly apolegetic, saying that they didn't have guacamole because avocados weren't in season. Nopalito prides itself in purchasing strictly local, organic and sustainable ingredients. I was truly impressed.
Nopalito is a slice of nopal, cactus leaf, used in Mexican cooking, which is a clever name for this rustic Mexican restaurant in NoPa. The warm and rustic feel is definitely echoed by their beautiful glazed terra cotta plates set on modern wooden tables plus their laid-back and friendly service.
The carnitas truly lived up to the rave reviews. It was divine — succulent chunks of pork slowly braised in orange, bay leaf, cinnamon and beer wrapped in a parchment bag served with cabbage salad, pickled jalapenos and salsa de tomatillo. The pork was tender and handsomely browned. The best way to enjoy the carnitas is to grab a house made corn tortilla, scoop a big chunk of the savory pork, and top with delicious salsa de tomatillo. Very tasty.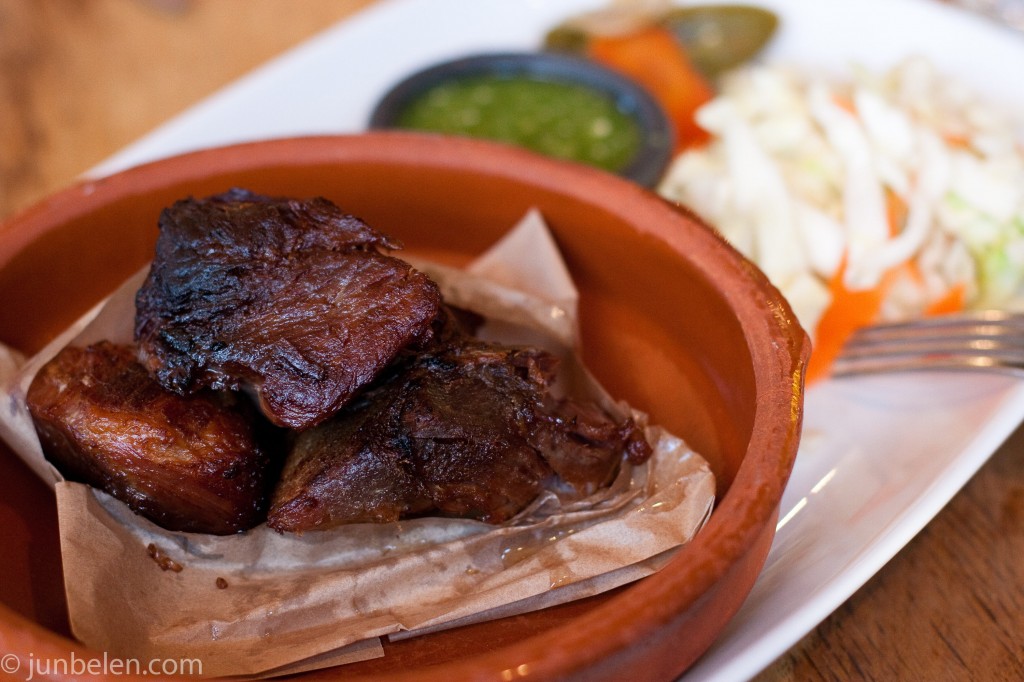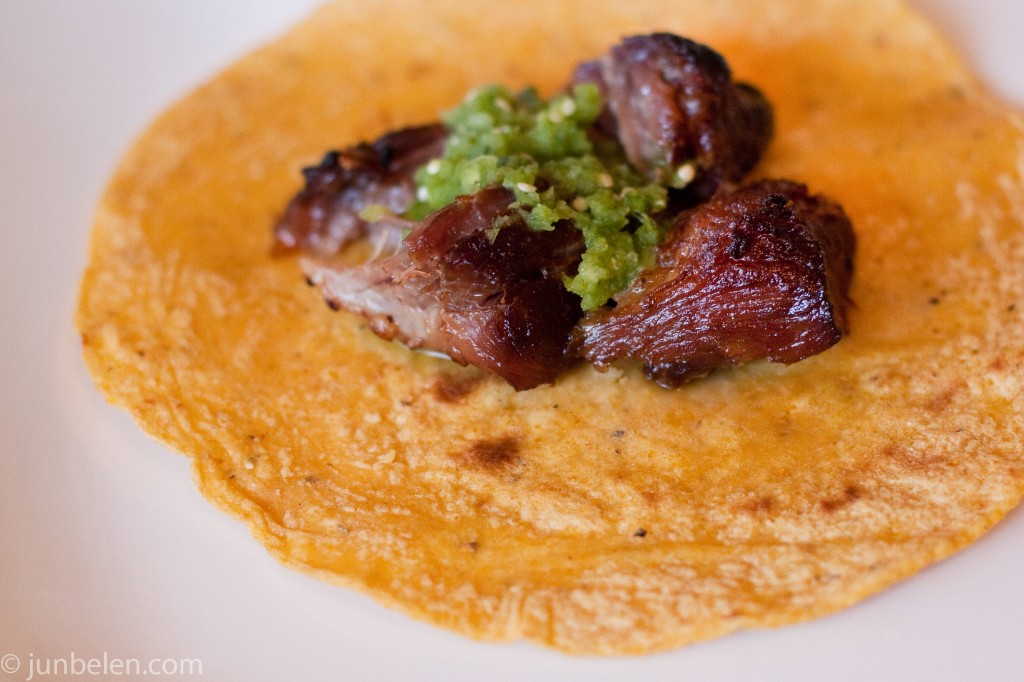 The totopos con chile, tortilla chips generously covered with salsa de arbol, cotija cheese, crema with a spritz of lime, was likewise mouthwatering. The strands of cotija cheese strewn all over the chips were delightful. The mole in the enchiladas de mole con pollo was rich and complex and the chicken was wonderfully moist and well-seasoned.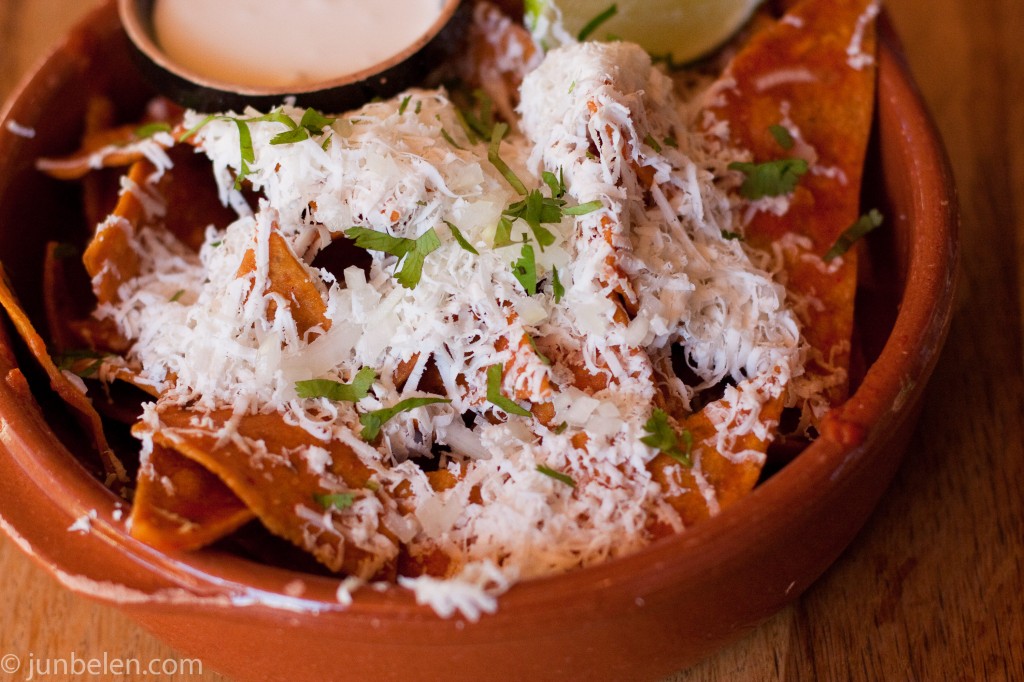 However, Nopalito was disappointingly scant of choices for dessert. We ended up carrying home a big slice of tres leches from next-door Delessio since we had to settle with their almond shortbread cookies. Nonetheless, it was a rewarding trek from the Dogpatch to NoPa — Nopalito's carnitas is my pick for the best in the city.
And by the way, next time I'm eyeing their pozole rojo and their birria de chivo — goat stew. Has anyone tried this?
Nopalito
306 Broderick Street between Oak and Fell
415.437.0303
Carnitas with bacon? To make your own carnitas at home, here is a link to a simple recipe for this tasty slowly braised pork.