The kitchen was spotless once again. The dishwasher had been loaded and the clutter on the counters cleared. The pots and pans had been washed and laid out to dry on the wire rack next to the empty sink. The lamp and tripod, plates, napkins, and the heavy, white marble board had all been stowed away.
I retreated to my room with a cocktail in hand — whiskey with calamansi and honey, shaken with ice. I settled in my chair at my desk and skimmed through the messages on my screen, searching for a letter I bookmarked the day before. It was a letter from a reader from Canada who wrote to tell me how much she enjoys the blog. I spotted it and read it again. She called me Kuya Jun, which I thought was very endearing. Kuya is a Filipino term of deference for an older brother. A term of endearment. In her letter, she recounted how difficult it was growing up Filipino in Canada. "Every time I read a new post in your blog, I feel happy because it reminds me of dishes that I loved when I was a kid," she wrote. "Now that I am older and hopefully a little wiser, I realize how important these dishes are to my heritage and my identity."
Then I stumbled upon another letter I had also saved. It came from Seattle this time, from an adoptive Caucasian mother of a Filipino Korean boy. She and her husband cook Filipino and Korean at home as a way to encourage their son's connection to his heritage. "I have to thank you for your blog," she wrote. "We love everything about it — the beautiful photos, the stories, and the recipes, especially the recipes."
Tears welled in my eyes. I know, I am a sentimental fool. When I published my first post three years ago, I never thought that the blog would have this effect on people. Yes, Jun-blog is three years old today and this fine accomplishment would not have been possible without you, my dear friends. For this, I am thankful beyond words. You make the hard work that comes with every recipe and every photograph worthwhile.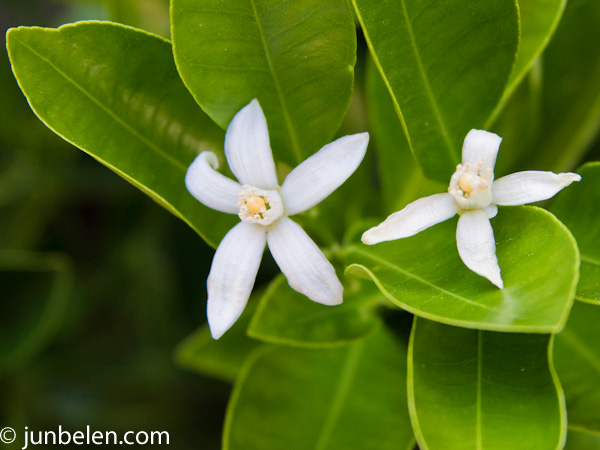 Calamansi Tree Giveaway
To thank you for your support these past three years, Jun-blog is giving away a three-year-old calamansi tree to a lucky Jun-blog email or Facebook subscriber. Calamansi is a piece of home I am so fortunate to grow in our garden and I would love for you to try to grow it in yours. Dwarf calamondin trees are prolific producers that grow well in containers and indoors for those in colder climates.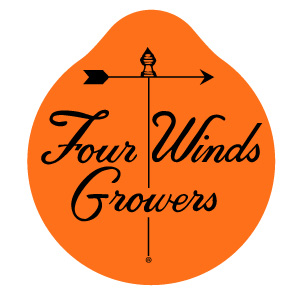 The trees will come from Four Winds Growers in California and will be shipped directly to your home. Each citrus producing state, including California, prohibits importation of citrus trees from other citrus growing areas. Four Winds Growers can only ship citrus trees throughout the United States except for Arizona, Texas and Florida. Unfortunately, the giveaway is open ONLY to United States residents EXCEPT those from Arizona, Texas, and Florida. Since three-year old calamansi trees ship without soil, they can be shipped to Hawaii. I apologize to our international readers who cannot join the giveaway at this time. I promise to make it up to you somehow.
To join the giveaway, you must be a Jun-blog email or Facebook subscriber. Leave a comment with your name, a way for me to get in touch with you, and tell me what state you are from and why you follow Jun-blog. You have until midnight, August 5th, Sunday to enter the giveaway. The winner will be announced August 8th.
Calamansi Whiskey Sour Recipe
4 ounces whiskey
1 ounce calamansi juice, about two to three calamansi limes
1/2 ounce honey
plenty of ice
Shake whiskey, calamansi, and honey well with cracked ice, then strain into a chilled cocktail glass filled with more ice. Garnish with a sliver of calamansi.