The day is fresh and hopeful; the spirit is upbeat, the food tastes good, life is beginning again. — Doreen Fernandez
Where do I begin?
With a meal, of course. With agahan [ah-gah-han]. The first meal of the day. My favorite meal of the day.
With sinangag [see-nah-ngahg]. The hiss of day-old grains in a hot kawali. The fragrance of garlic browned in hot oil. The familiar sound and smell of sinangag in the early morning.
Dried, salted danggit fried until the skins blister, until the heads and tails crisp. The comforting taste of sea and sun.
Eggs with yolks as radiant as ripe mangoes. Coffee as strong as a true barako.
Start with a proper meal, my mom always insists. Fuel for a fresh start. This is where I will begin. With good food. Always with good food.
Sinangag Recipe
2 tablespoons vegetable oil
6 cloves garlic, crushed
3 cups leftover cooked rice at room temperature (1 cup uncooked gives roughly 3 cups cooked rice)
salt to taste
Heat oil in a wok or large pan over high heat. Add garlic and saute until brown and fragrant. Mash the rice gently with clean hands, breaking apart clumps of rice. Pour rice into the hot wok and stir well, again breaking apart clumps of rice with a spatula. Stir fry until grains are separated and dry. Season with salt to taste.
"The most delicious breakfasts usually derive from the humblest of ingredients," Marion Cunningham
writes. For me, nothing can be more simple and more satisfying than a plate of sinangag, fried egg, fried fish, and fresh fruit. With steaming black coffee, of course.
Dried, salted fish like danggit (rabbitfish), tuyo (scad or mackerel) or dilis (anchovies) are available in most Asian grocery stores.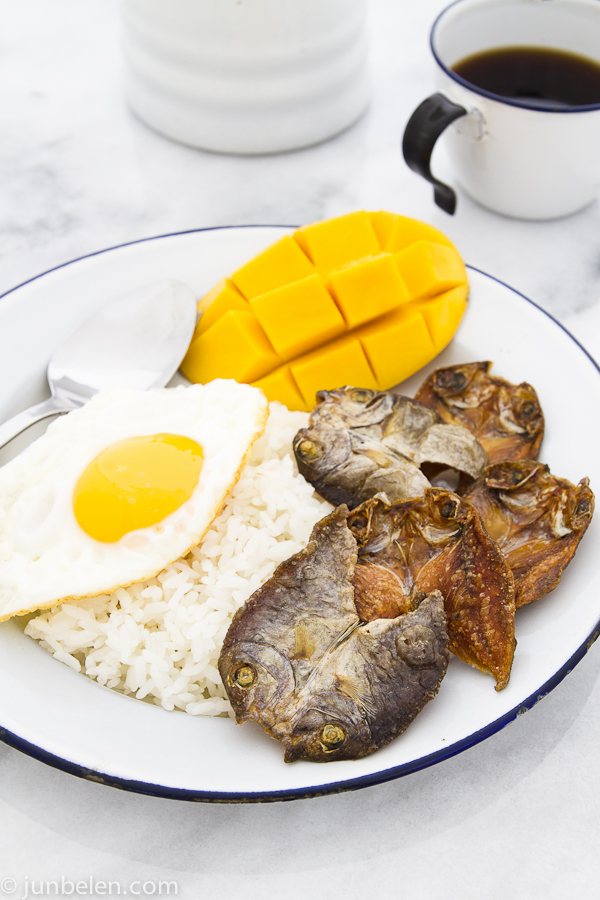 More Breakfast Recipes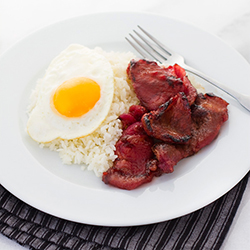 The kitchen soon reeked of garlic, which I used to fry the day-old rice that had been sitting in the fridge. I cracked an egg into a hot pan while sweet tocino sizzled in another. Within minutes, I turned off my phone and emails, made myself a plate of tocino, rice and eggs and reveled in the promise of a fresh, new start.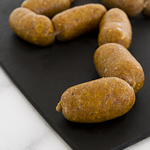 My mind longingly drifted to our butcher back home. I dreamed about the stubby links of longganisa hanging handsomely under bright incandescent bulbs next to cuts of liempo (pork belly), kasim (shoulder), and tadyang (ribs).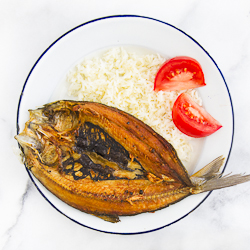 And my sleepy self watching the morning slowly unfold, combing through the same spiny fish — bangus; cut the same way — daing, which means split open; marinated the same way, cooked the same way — always tustado, fried until it is toasted golden brown.