It was a crisp fall day. The sky was blue with wisps of white clouds. The golden mulberry glowed in the warm fall light. Mitzi was chasing Stanford while Stanford was chasing his ball. Mom was sweeping leaves and Dennis was herding chickens in the kitchen garden.
I was standing under the tree, next to the old stone birdbath, watching the moment unfold. It felt like everything was in its proper place. Everything I needed I had. Wanting more, wanting this and wanting that didn't really matter. Worrying about this and worrying about that were farthest from my mind. All I needed to do, all I wanted to do, was be thankful.
I took a long, deep breath and basked in the quiet moment.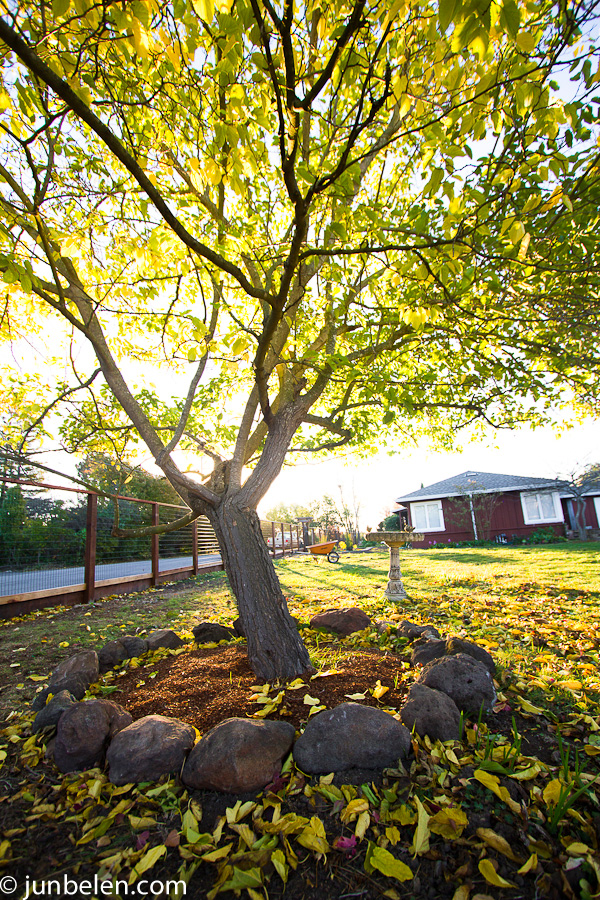 Apple Dumplings Recipe, makes eight dumplings

8 medium apples, peeled and cored, preferably Fuji, Gravenstein, Pink Lady, Jonagold, or Granny Smith
2 disks pie dough
1-1/2 cup sugar, more for dusting apples
1/4 teaspoon ground cinnamon, more for dusting apples
1/4 teaspoon ground nutmeg, more for dusting apples
1-1/2 cup water
Let me tell you one secret to domestic bliss. Apple dumplings. Seriously. Apples baked with sugar, cinnamon, and nutmeg, cradled in a buttery crust. These dumplings are the best use of apples in my book. They are a fall favorite in our home.
Preheat oven to 375 degrees F.
Whisk sugar, cinnamon, and nutmeg in water in a small saucepan. Bring to a boil and stir until sugar is dissolved, then remove from heat and set aside.
Divide each disk of dough into four equal parts, for a sum of eight. Roll each piece of dough into a circle like you would a pie crust, big enough to wrap around an apple. Place an apple in the center of the rolled dough, then sprinkle with sugar, cinnamon, and nutmeg. Dot with butter. Wrap dough around the apple and crimp the edges together at the top.
Place apple dumplings in a 9 by 13-inch baking pan. Pour sugar syrup over the dumplings and sprinkle with sugar. Bake until apples are cooked through and crust is brown, about 45 minutes.
Serve warm with sugar syrup and vanilla ice cream.
Pie Dough Recipe
Recipe Adapted from Irma Rombauer's Joy of Cooking, makes one 9-inch double crust
2-1/2 cups all-purpose flour
1-1/4 tsp salt
3/4 cup chilled lard or vegetable shortening
3 Tbsp cold unsalted butter
6 Tbsp ice water
Sift flour and salt together. Mix the chilled shortening and butter.
Cut half of the shortening into the flour with a pastry blender or fork or work it in lightly with the tips of your fingers until it has the consistency of cornmeal. Work it in lightly and do not overwork the dough because it will become dense and greasy. Cut the second half of the shortening into the dough until it is pea-sized.
Sprinkle the dough with ice water. Blend the water gently into the dough until it just holds together. If necessary add another teaspoon to a tablespoon of ice water enough to hold the ingredients together.
Divide the dough in half, shape each into a disk, wrap in plastic wrap, and refrigerate until ready to use. If the dough has been chilled longer than 30 minutes, let it stand until it feels firm yet pliable, like modeling clay, when pressed. If it is too cold, the dough will crack around the edges when rolled.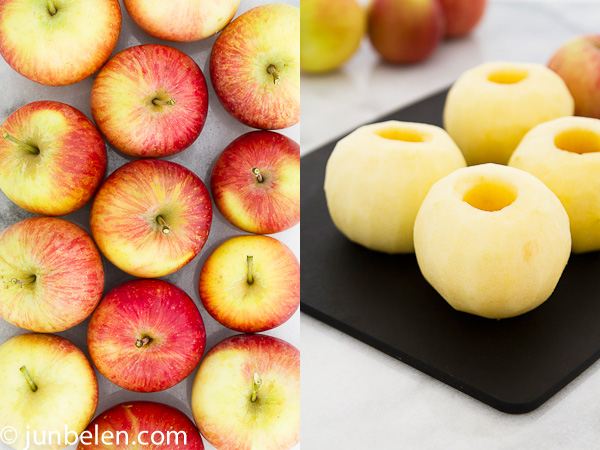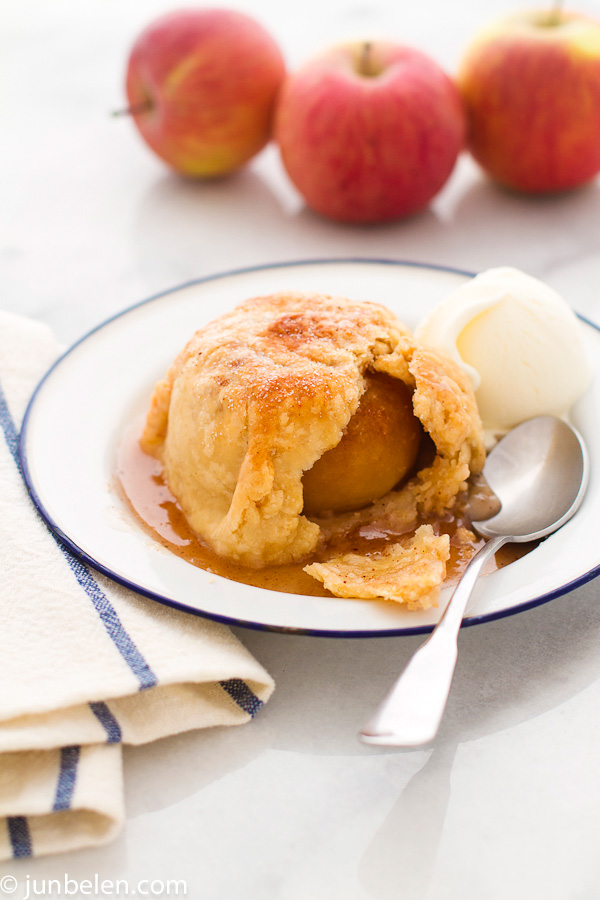 More Thanksgiving Recipes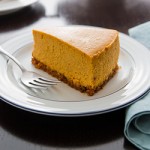 Spiced Pumpkin Cheesecake Recipe
When I'm worried and I can't sleep
I count my blessings instead of sheep
And so the Irving Berlin ballad goes. Crosby crooning with Clooney in the Hollywood Christmas classic. The sentimental song has been on my mind…
My eyes were too heavy but I couldn't drift off to sleep. In a few hours, the bus would reach Coalinga and the half-hour stop in the middle of nowhere would surely ruin it. I was on a Greyhound back to San Francisco after spending my first Thanksgiving in Las Vegas with my uncle from Los Angeles.
Everything that could possibly go wrong went wrong that day. It may sound overly dramatic but it certainly did feel that way. As soon as Stanford unknowingly knocked down my tripod and my Canon crashed to the hardwood floor, my heart sank even deeper.