It's one of those rare days when there's absolutely nothing on my plate. It feels odd actually. I am not fumbling around like a mad man like most days. The day feels unhurried. For once I feel am ahead. I am on top of everything. There's time to sit in the sun with a book. There's time to walk in the woods. There's time to nap and to do nothing, absolutely nothing.
Oh, these days come few and far between! They are life's luxuries, indeed. So before the tide turns and before the madness returns, I am pouring myself another cup of coffee. I am helping myself to another slice of pillow-soft taisan [tahy-sahn]. I am writing this while the fog rolls over the mountains, while the sun peers through the moss covered trees, while the lazy morning quietly passes by.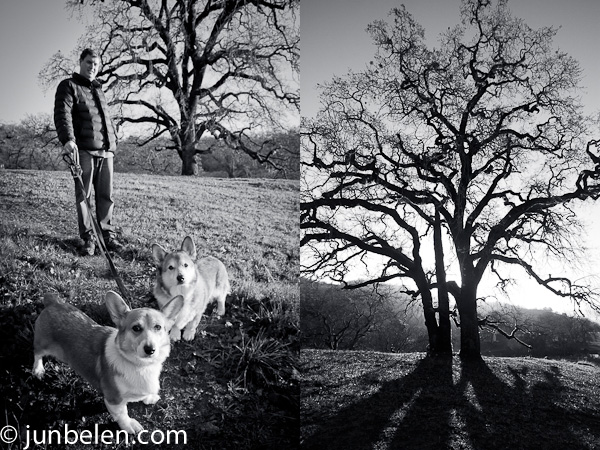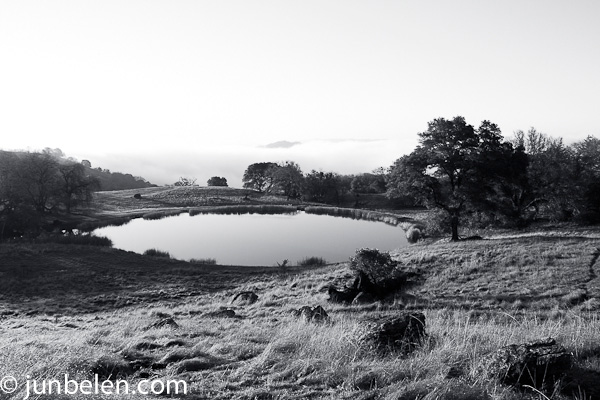 Taisan is another classic cake I grew up with. It's a sponge loaf cake much like mamon. The loaves are buttered on top, sprinkled with sugar and sometimes with grated cheese, and come wrapped in cellophane. A slice of taisan paired with a steaming cup of coffee is the perfect merienda for those slow, lazy days.
Taisan Recipe,
Recipe adapted from Goldilock's Bakebook, makes two loaves
4 eggs and 2 egg whites
1 cup and 4 tablespoons flour
1 teaspoon baking powder
1/2 teaspoon salt
3/4 cup sugar, plus more for sprinkling on cake
1/2 teaspoon vanilla extract
1/4 cup evaporated milk
1/4 cup vegetable oil
2 tablespoons water
1/4 teaspoon cream of tartar
1 tablespoon butter, melted
Preheat oven to 325 degrees F. Grease two 9 x 5-inch loaf pan and set aside.
Separate eggs into yolks and whites. Place yolks in one bowl, whites along with the additional 2 egg whites in another. Set aside.
Whisk flour, baking powder, and salt in a bowl and make a well in center. Whisk egg yolks, 1/4 cup sugar, vanilla, milk, oil, and water in a separate bowl. Add to well and stir until batter is smooth, scraping the sides of the bowl. Set aside.
Combine egg whites and cream of tartar in the bowl of a standard mixer fitted with the whisk attachment. Beat at high speed until egg whites double in volume. With the mixer running, slowly and steadily add 1/2 cup sugar. Continue beating until medium peaks form. Medium peaks hold their shape fairly well but the tip of the peak curls back onto itself when the whisk is lifted.
Gently and swiftly fold in the egg whites into the egg yolk mixture. Divide the batter evenly between the two loaf pans. Bake for 25 to 30 minutes or until a toothpick inserted into the center comes out clean. Place the loaf pans on a cooling rack for ten minutes. Remove cake from the pans and allow cakes to cool completely on the rack. Brush cakes with butter and sprinkle with sugar.