A road trip in the Filipino countryside will not be complete without pulling off the road and shopping for the freshest and sweetest fruits. These roadside markets offer the very best deals on the freshest produce that may have probably been picked that same day from a farm not too far away.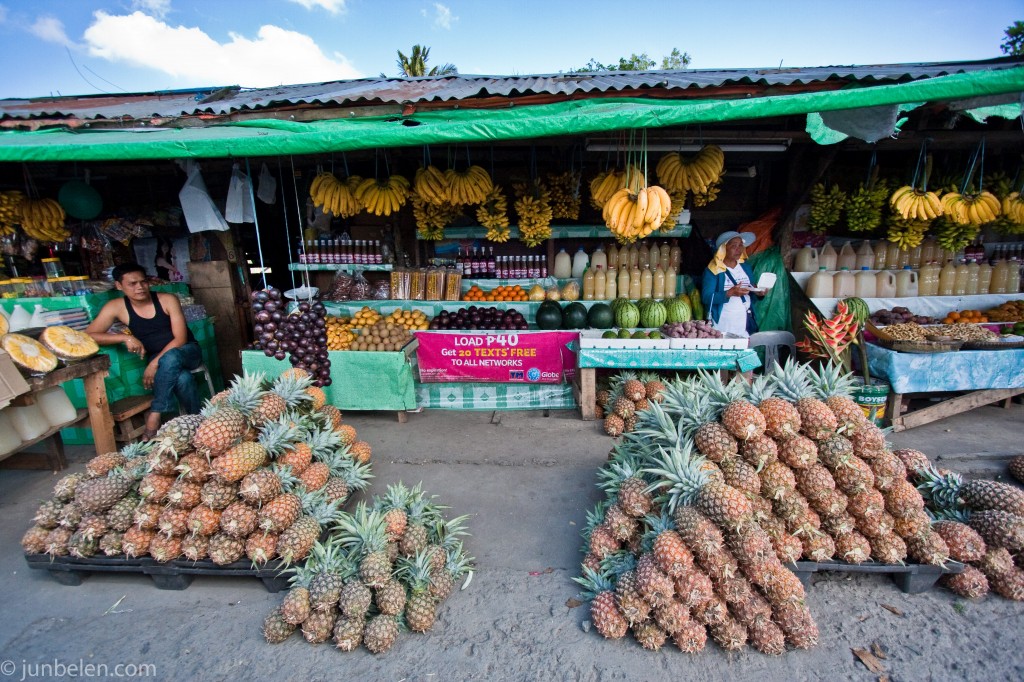 For example: sweet pineapples, three for a hundred pesos. That's like 75 cents a pineapple!
And then there's more: bananas of every kind, from big sabas to tiny señoritas; mangoes, both tart unripe green ones and sweet ripe orange ones; mangosteens; papayas; jackfruits; oranges; grapefruits; and huge solid green and striped watermelons.
It was a treat to experience these roadside fruit stands once again on my recent trip. On a sunny Sunday, we drove to Tagaytay, a quaint picturesque town a little over 30 miles south of Manila, to have lunch at LZM, a restaurant that serves the tastiest and the biggest daing na bangus, milkfish marinated in garlic, vinegar, and black peppers. After our wonderful meal, we stopped by a few times on the way back home to get some pineapples and mangosteens for the road. It was such a treat!
It definitely cannot be better than this. Buying produce straight from the people who grew them is the best way to make sure you get the freshest and tastiest ingredients so you can make simple yet extraordinary food.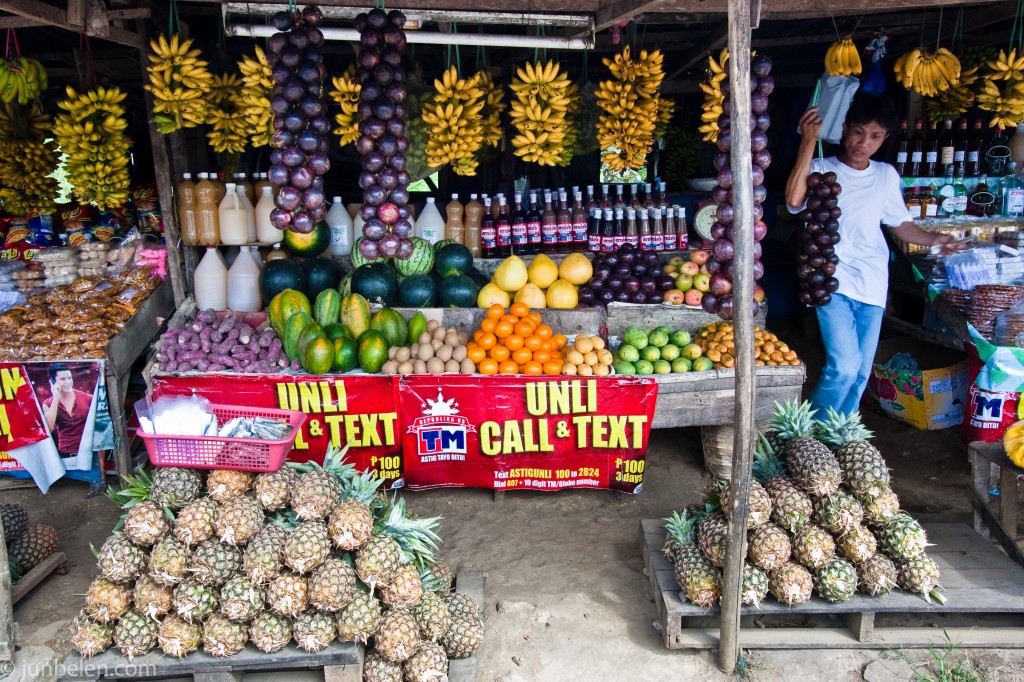 These amazing roadside fruit stands are one of the many things I truly miss about home.