I knew what I was getting into but I did it anyway. I rushed, took a big bite and my head got pounded instantly.
You really couldn't blame me. The heat of the blistering April day swam around and sapped the life out of me. It lingered throughout the house. On the walls and on the linen curtains. In the pillows, trapped in between the sheets. It clung stubbornly like dust on the fan's metal blades that hummed tirelessly, spinning round and round.
And besides, I was too excited to claim my prize. I earned it! The ice pop was my reward for tweezing my mom's gray hairs. She used the old carrot on a stick trick and it worked. A popsicle for every twenty strands, if I remember correctly. This may sound like a walk in the park but, mind you, it wasn't. She sat on the wooden floor and leaned against the edge of the bed where I sat with my legs crossed. I combed her hair while I studied it attentively. Those elusive gray strands were hard to come by and it took me a full hour to earn my prize!
I slowed down and started to savor my ice buko. Creamy coconut ice pops crowned with sweet red mung beans. Thick shreds of buko [boo-koh] — young coconut — strewn throughout. I wanted to savor every bite. I wanted to save the best for last. Save the sweet beans for last. But I knew it wasn't going to happen. Before long, it started to melt. Precious drops dribbled down my fingers that left me with no other choice.
My head pounded once more but it was well worth it. A delicious dose of cold I badly needed.
Ice Buko with Monggo Recipe, makes 12 to 16 popsicles
2 cups coconut juice
1 14-ounce can sweetened condensed milk
3/4 cup cream
1-1/2 cups sweetened adzuki or red mung beans
1-1/2 cups shredded young coconut (optional)
Put coconut juice, condensed milk, and cream in a bowl and stir well to combine.
If using conventional molds
, put 1 tablespoon of sweetened adzuki or red mung beans in each mold. Divide the mixture among the molds. Snap on the lid and freeze until solid, about 4 hours. If using glasses, cups, or other unconventional molds, freeze until the pops are beginning to set, about 2 hours, then insert the sticks and freeze until solid. If using an instant ice pop maker, follow the manufacturer's instructions.
Shredded young coconut can be used in place of the sweetened beans or add them both.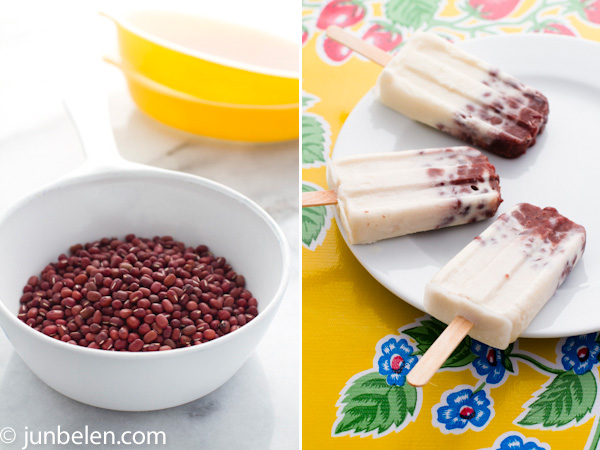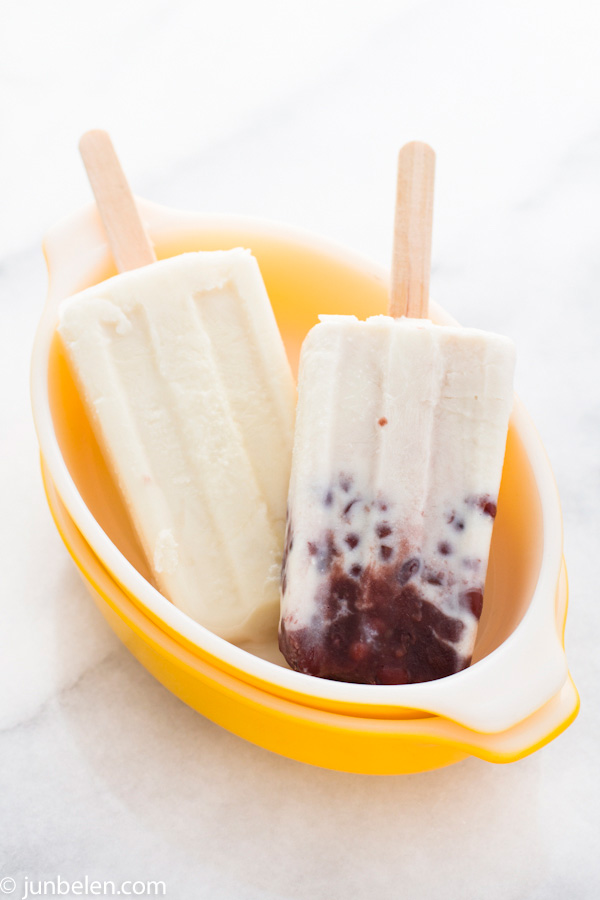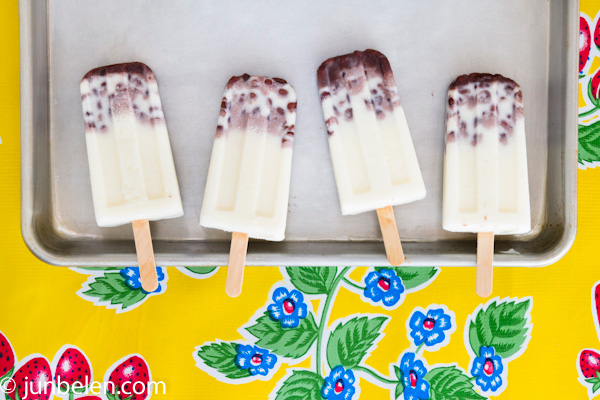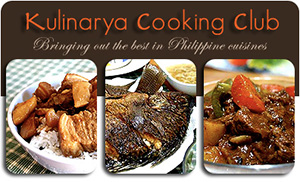 How to Make AIce Buko with Monggo is Jun-blog's entry to this month's Kulinarya Cooking Club, a friendly group of Filipino food lovers from all around the world. Each month the club assigns a theme to showcase a new Filipino dish. For the month of March, the challenge was to make ice candy or frozen pops using flavors that remind you of summers back home like watermelon lambanog cocktail, mango lime, and honeymansi, red bean, mais queso and ube macapuno, red beans and coconut, manila mango, watermelon and buko pandan, lemonade and milk tea, fruit salad, rockmelon and mango, mango, orange, and ginger, and cantaloupe and strawberry.