Dennis and I are not the only ones enjoying the Dogpatch.  Stanford is loving it, too.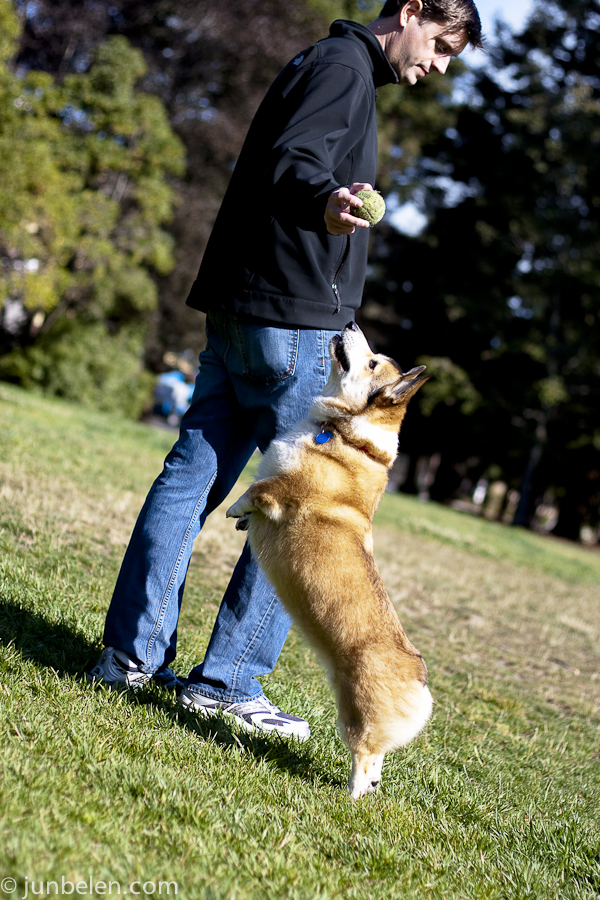 The Dogpatch is actually a great neighborhood for dogs and dog lovers.  There's Esprit Park at Minnesota between 19th and 20th where Stanford loves to run and chase balls.  The park isn't fenced-in but is large enough and surrounded by quiet streets that it's practically safe for dogs to be off-leash.  And best of all it's only two blocks away from home!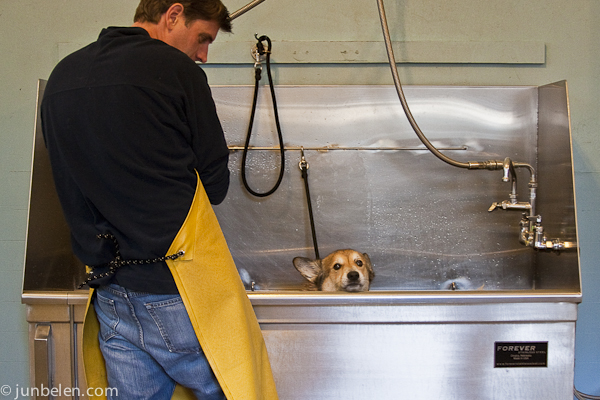 Then there's Pawtrero Hill Bathhouse and Feed Company with a large and clean self-serve bathing facility.  They have the tastiest treats and the coolest toys and accessories.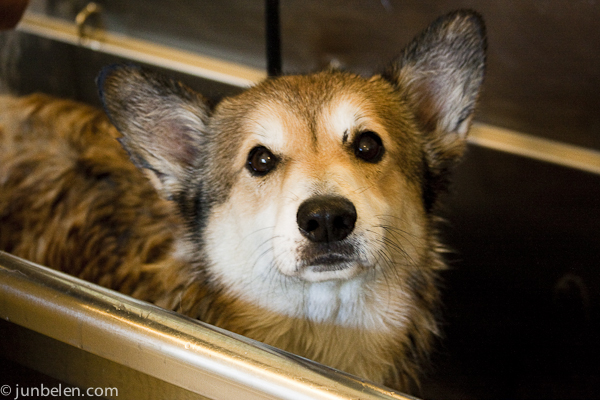 And not far from the Dogpatch, in the Bayview District there's Pet Camp, Stanford's home away from home. What we love most about Pet Camp is that they have outdoor playgroups. They have this huge outdoor play space where dogs can run around or just hang out and enjoy the sun.  All play sessions are monitored by camp counselors who are the friendliest people around.  Check out Camper Cameos, a blog where they post photos of their adorable campers.
Well, I'm certain Stanford doesn't mind all these cool places, but at the end of the day there is something that trumps everything else: dinner!