Two of my favorite images from our trip to Cancun are photographs of women and food. One is a photograph of a lady making tortas, gingerly dishing cochinita pibil out of terracotta bowls and onto toasted slices of bolillos,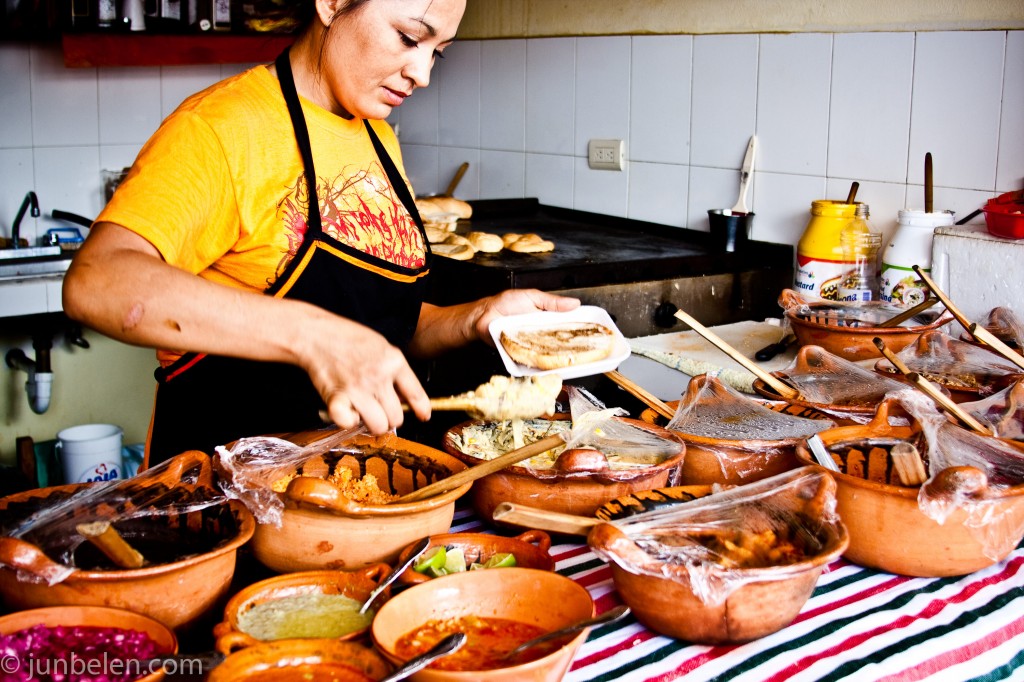 and the other is an image of a lady making deep fried bananas in her brightly illuminated cart.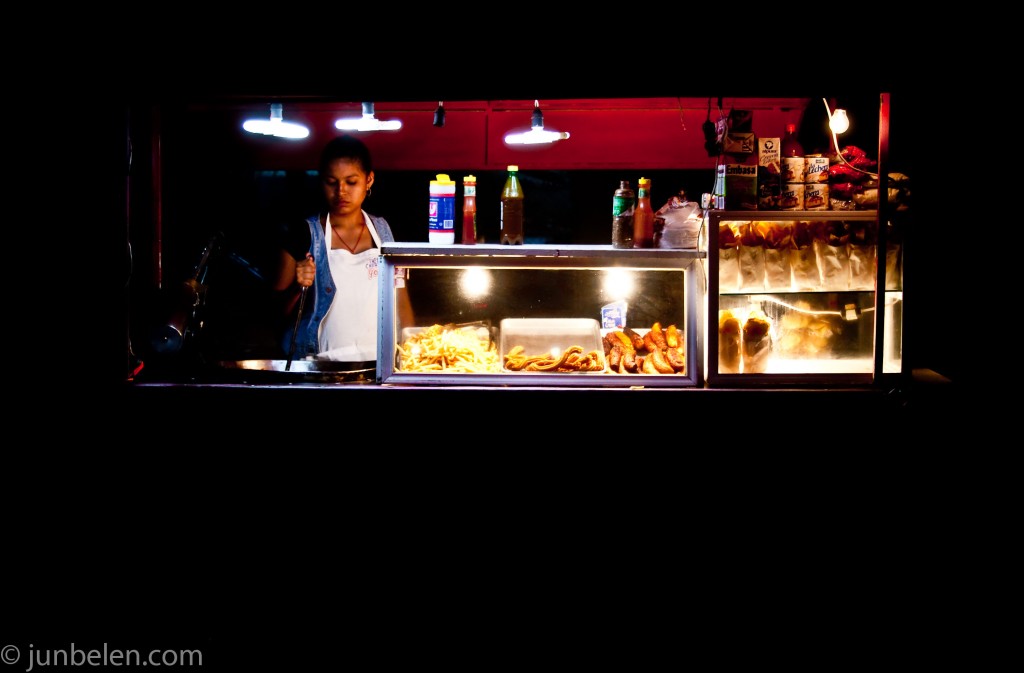 I love how these women looked so intimately connected with the food they were making.  We met both of them at Parque las Palapas, a quintessential Mexican plaza in downtown Cancun. Parque las Palapas is the center of urban life in Cancun. During the day, the plaza is virtually empty and almost lifeless but it reawakens and comes alive at night, teeming with vibrant local color. This is the place where locals hang out and where they eat — in taco stands and street food carts.  Some of the better-tasting meals we enjoyed in Cancun actually came straight from the streets here in Parque las Palapas.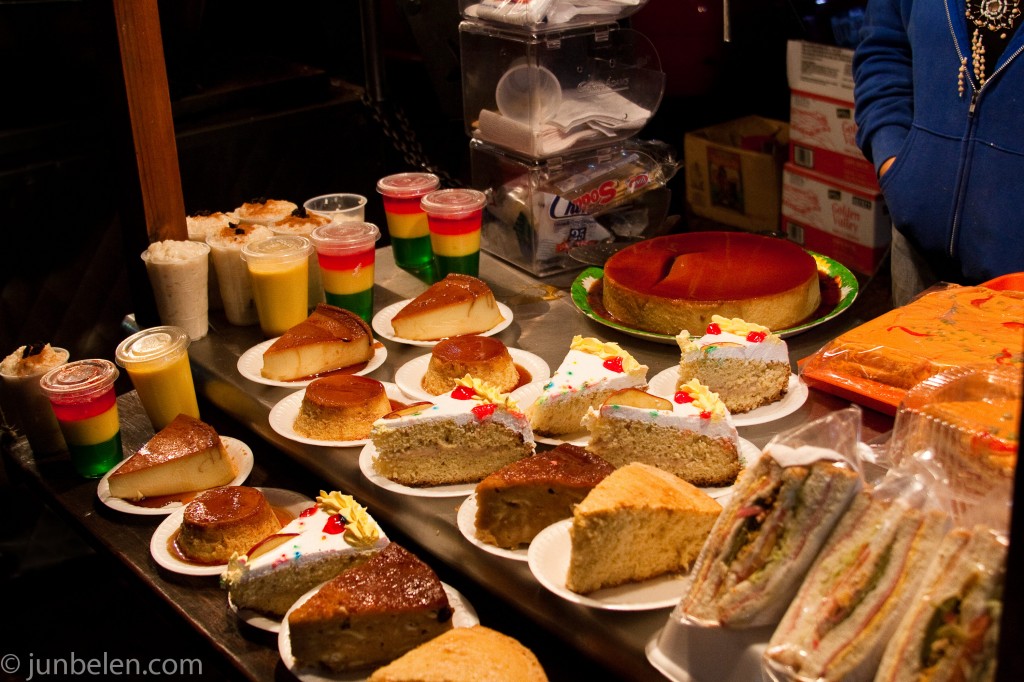 After a wonderful meal of tacos and sopa de lima, we picked up some churros and a slice of tres leches, grabbed a concrete bench in the middle of the plaza, and enjoyed the rest of that wonderful Cancun evening watching the fascinating world before us go by.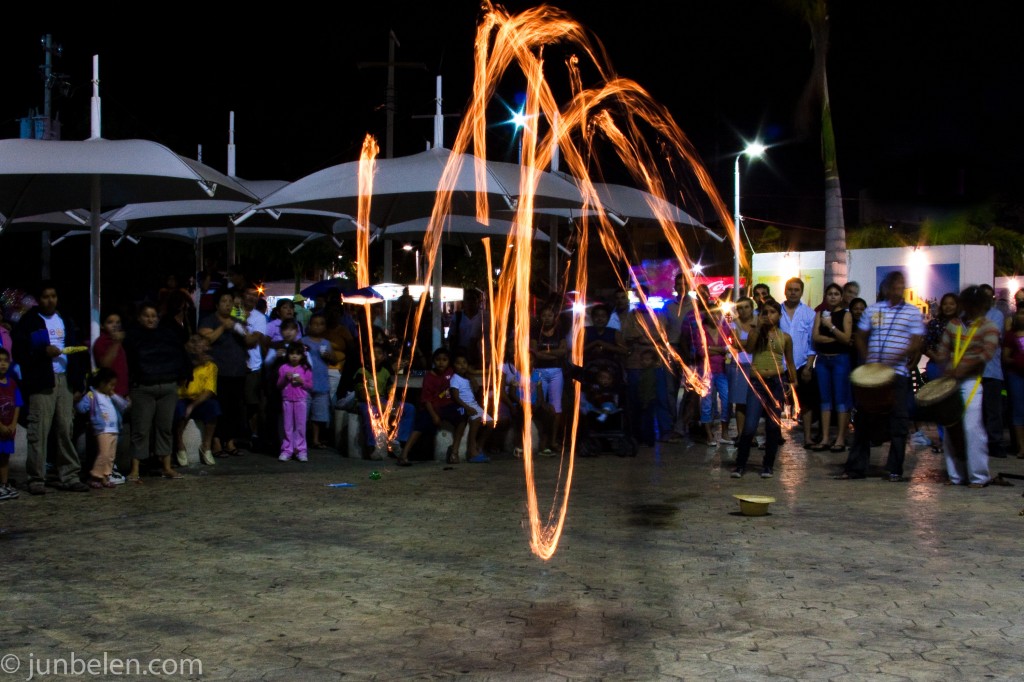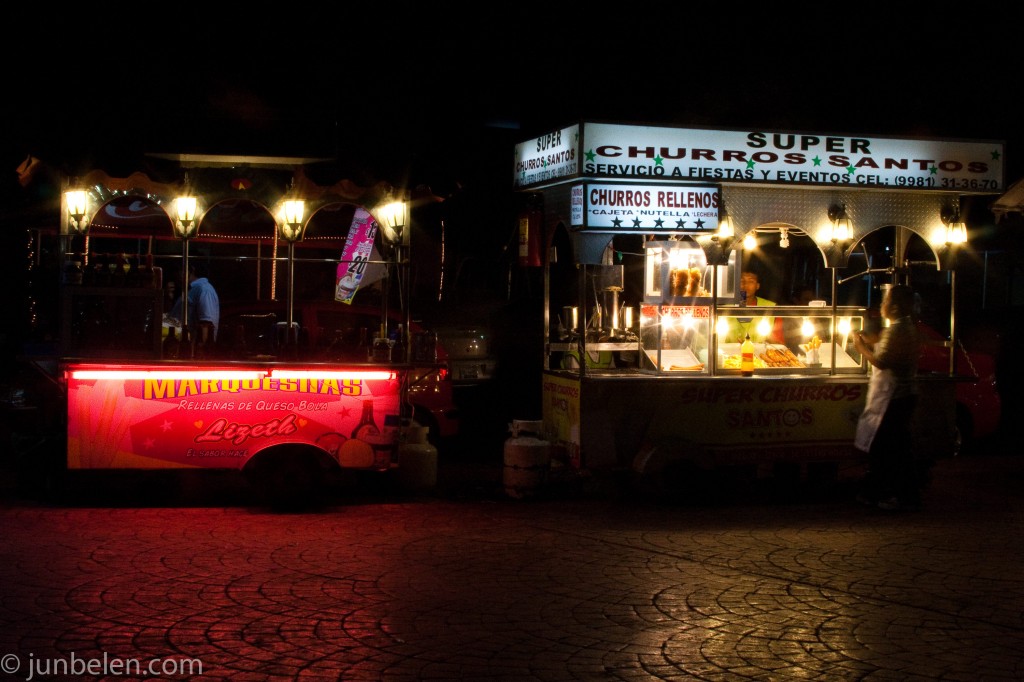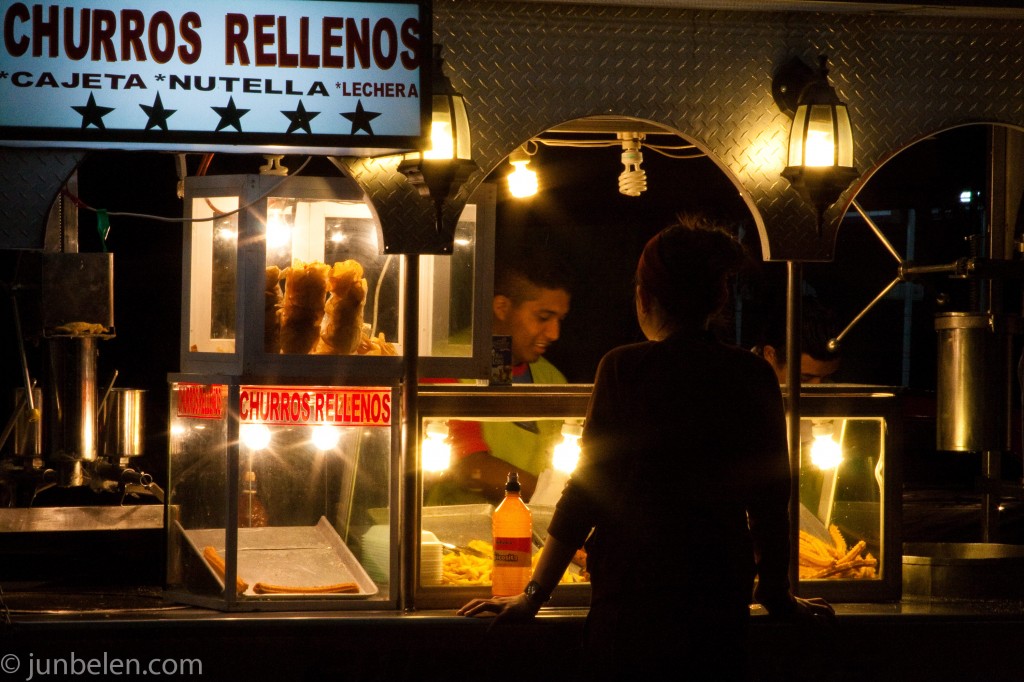 To view more photos of our Cancun trip, follow this link or check out my flickr page.