It was huge. Four city blocks in the Mission with over fifty street food vendors. San Francisco chefs, restaurateurs, food entrepreneurs, street food purveyors, and street food aficionados converged in the Mission, Saturday, for La Cocina's biggest San Francisco Street Food Festival.
Like any huge food event there were lines, long ridiculous lines like the queue to get those delicious octopus balls at Nombe that snaked down Folsom Street. But, seriously, crazy crowds are a given in any food festival as popular as this, in a city as street-food-smitten as San Francisco. We came prepared by coming early.  Thanks to the good people at Foodbuzz we had a chance to chat with Caleb Zigas, the director of La Cocina and organizer of the festival, and we met some of the festival's chefs and street food vendors before all the madness began.  La Cocina is San Francisco's incubator kitchen that provides commercial kitchen space as well as technical and marketing resources to small business owners.  From recipe testing to social media marketing, La Cocina has helped local food entrepreneurs like Azalina Eusope of Azalina's Malaysian, Isabel Caudillo of El Buen Comer, Veronica Salazar of El Huarache Loco, and Luis dela Luz Vazquez of Chaac Mool.
Last year, La Cocina launched the city's first San Francisco Street Food Festival, a street food block party to celebrate the spirit of entrepreneurship, which La Cocina enthusiastically espouses.  They invited not only their small business clients but the city's renowned chefs and restaurateurs as well.  The rules were simple: in a small booth, each vendor would sell a small plate, preferably eaten using only one's fingers and priced at around $3, a larger plate priced at around $8 and a beverage.  This year La Cocina also invited the city's popular street food carts and trucks to join the festivities — the true street food entrepreneurs, like Soul Cocina, Hapa SF, AdoboHobo, Lumpia Cart, Good Foods Catering, Brass Knuckle, The Whole Tortilla, Gumbo Cart, and Gobba Gobba Hey.  And the roster of chefs and restaurateurs grew even longer this year with incredible people like Thomas McNaughton and David White of Flour + Water,  David Bazirgan of Chez Papa Resto, Charles Phan of The Slanted Door, Nicolaus Balla of Nombe, and Ryan Farr of 4505 Meats.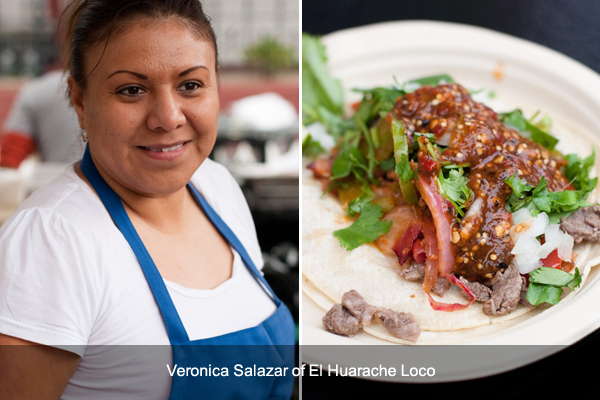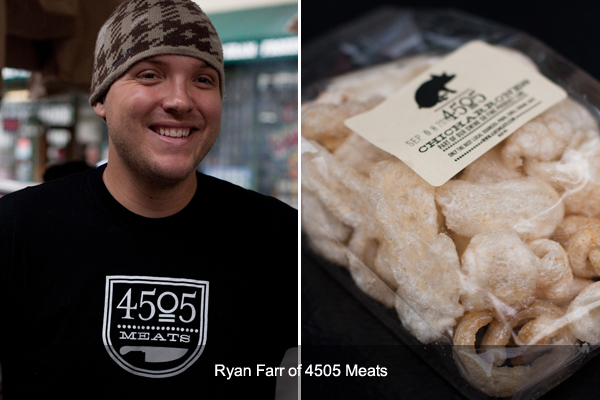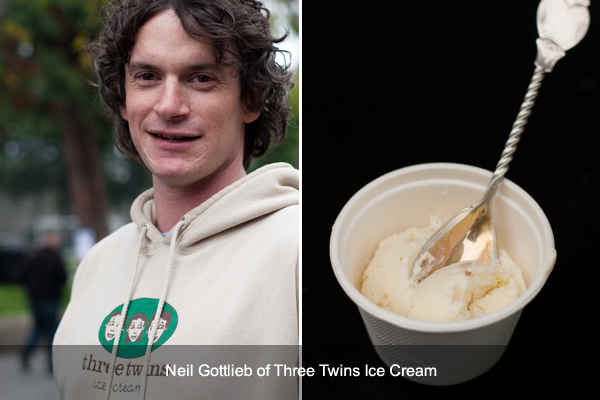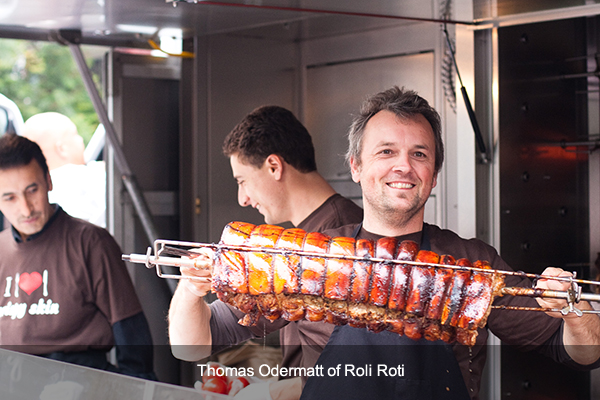 So what did I eat, you may ask.

Choosing what to eat among a field of over 50 street food vendors proved challenging. The street food options, which traversed the entire spectrum from street food carts to brick-and-mortar restaurants, were a bit overwhelming plus factor in the lines.  My personal favorites, Hapa SF's sisig tacos, Namu's Korean tacos, Hapa Ramen's ramen bowl, 4505 Meats' Zilla Dog and Gobba Gobba Hey's gobs, were in the line-up but I ended up choosing those I have never tried before. And I am a sucker for anything fried, more so if it is fried chicken.
Here is my list of the festival highlights.
Flour + Water melon, duck prosciutto and lardo salad. Light and refreshing.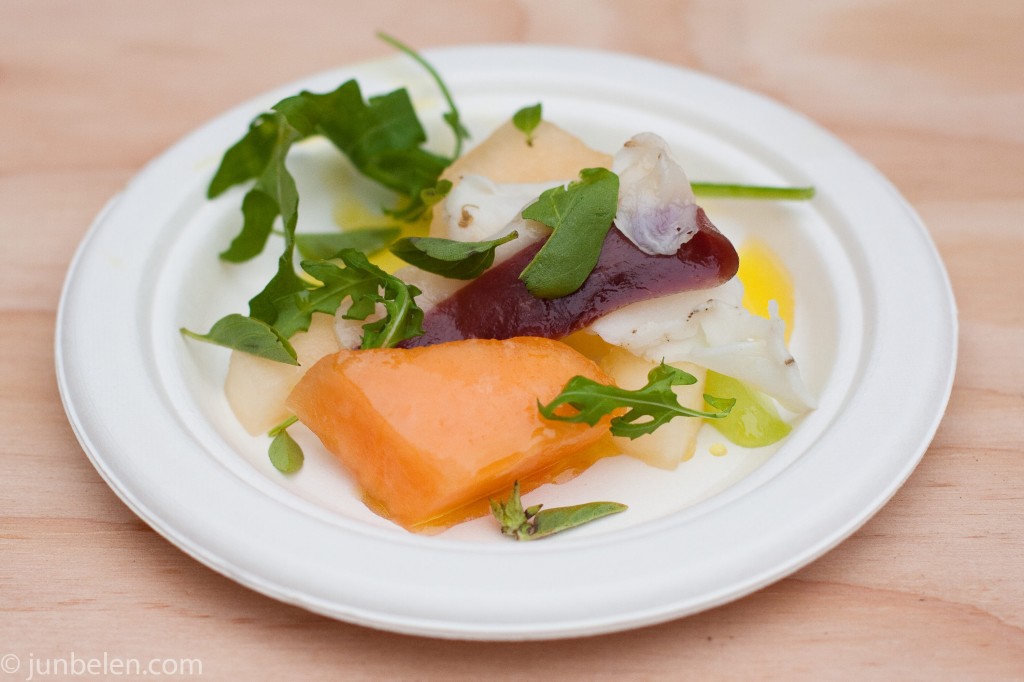 Nombe takoyaki and fried chicken wings in tograshi. The takoyaki — octopus balls with dashi-infused batter, was sensational,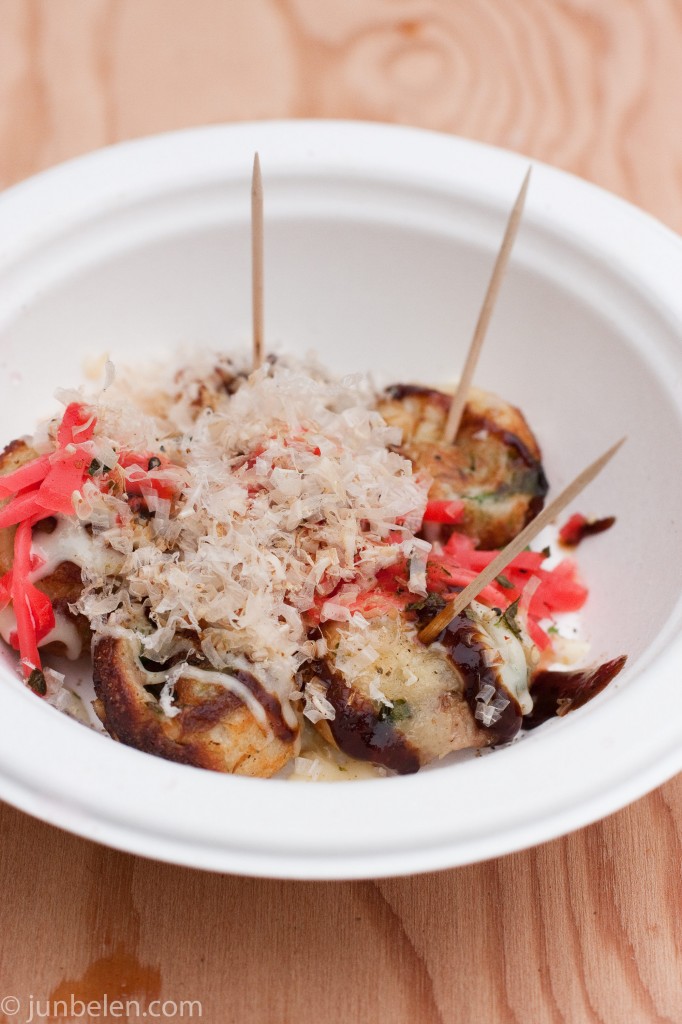 and the fried chicken wings with tograshi were absolutely phenomenal. The spicy citrus flavors of the tograshi were big and bold, which made it definitely worth every minute of the wait.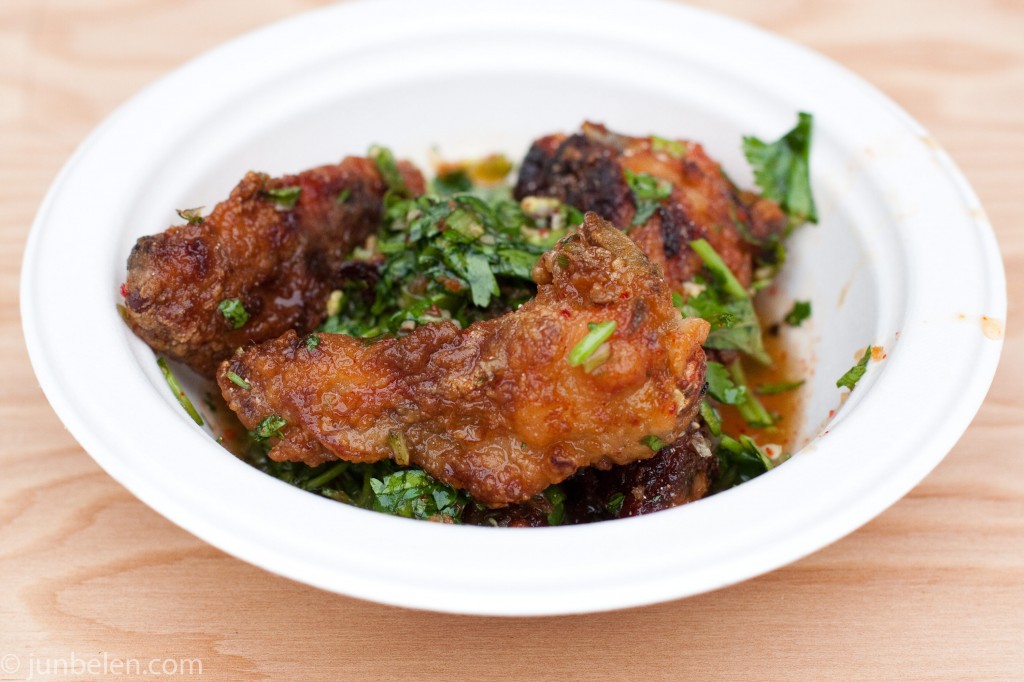 Aziza's fried chicken with harissa sauce and grilled corn.  The salty, crunchy breading was topnotch and the bird was perfectly fried.
Kika's Treat's s'mores. Chocolate-covered graham crackers with roasted marshmallows were a delightful treat.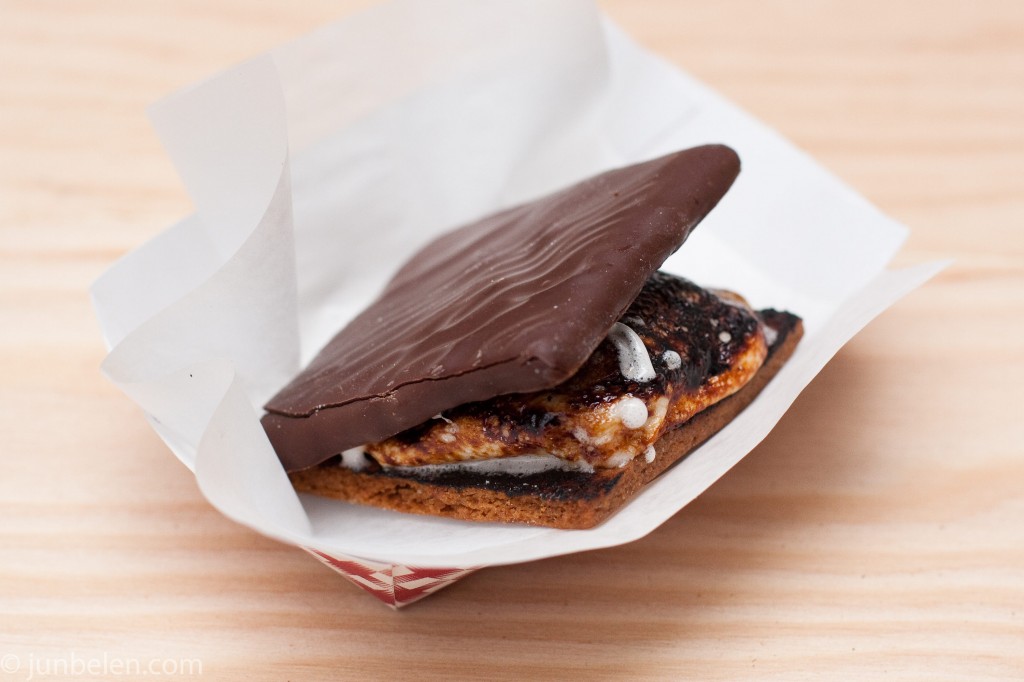 And a San Francisco Street Food Festival will not be complete without the classic American street food — a personal favorite — the funnel cake.  Endless Summer Sweets' heavenly plate of funnel cake with homemade cream and strawberries wonderfully capped the day.