All this buzz around Saturday's huge La Cocina San Francisco Street Food Festival is making me crave for street eats I grew up with back home.  They aren't plates of chicken adobo and sisig tacos but they aren't fertilized duck eggs and grilled chicken feet either.  I know, I'm such a big whimp.  Street food from the Philippines.  I guess you'd expect something exotic, something bizarre, something Andrew Zimmern would dive face first into, like the notorious balut — the duck egg with a duck fetus inside, steamed and eaten in its entirety including the little duck's tiny beak, tiny webbed feet and tiny feathers.  Or grilled chicken parts, perhaps — grilled chicken head (helmet), grilled chicken intestines (isaw), grilled dried chicken blood (betamax), or grilled chicken feet (adidas) in bamboo skewers fresh off the scorching hot charcoal grill.  I don't think so.  I guess I was not as adventurous as I am now but, seriously, those things are nasty.  Absolutely nasty.
If I wasn't nibbling on duck beaks or chicken intestines growing up then what was I spending my measly lunch allowance on?  Here are my top five favorite street eats, in no particular order.
1. Grilled corn.  Lightly charred golden ears of corn are the perfect snack on the street.  Firmly grab one end and start nibbling the juicy, smoky kernels on the other. Cornick, or corn nuts — deep-fried corn kernels tossed with plenty of garlic and salt — are tasty curbside snacks, too along with greasy deep-fried peanuts.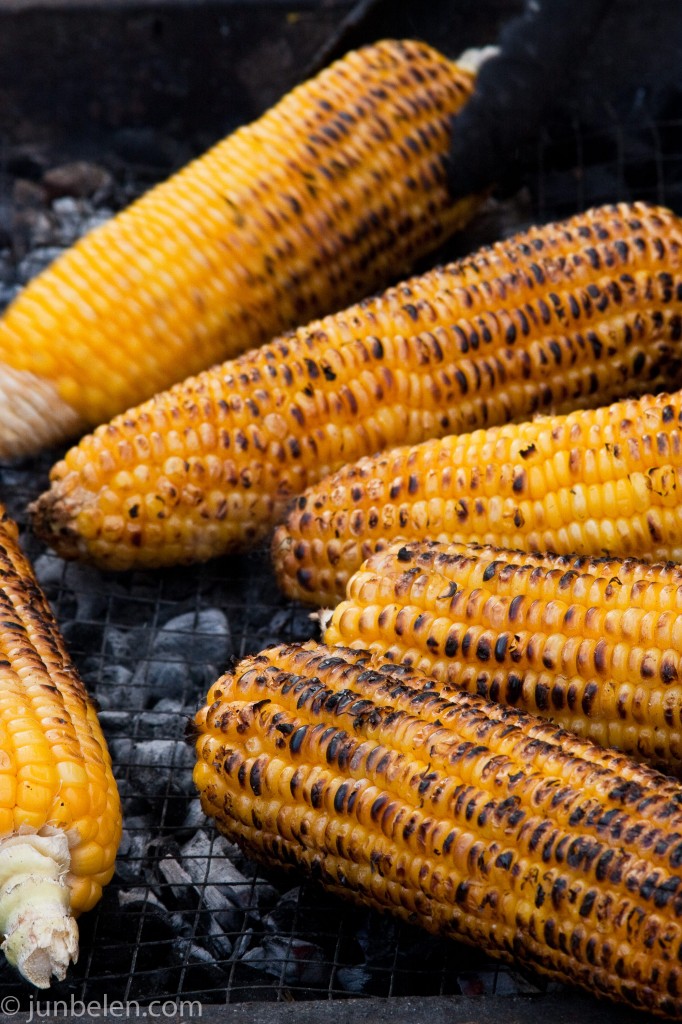 2. Pork barbecue.  Succulent cuts of pork butt and pork belly marinated in sweet barbecue sauce, threaded into bamboo skewers, and grilled over hot coals.  These pork barbecue skewers are the best grab-and-go lunch best enjoyed with an ice-cold bottle of cola.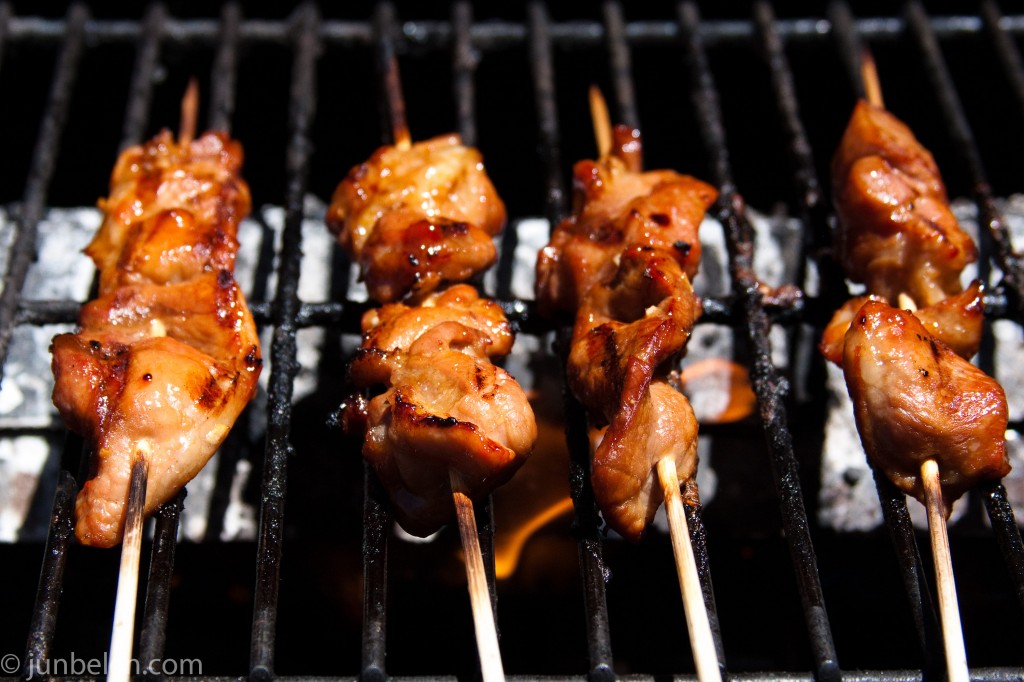 3.  Sorbetes.  Scoops of sorbetes piled high on a crunchy sugar cone are my quick sugar fix on hot summer days.  Back home, there are no ice cream trucks playing It's A Small World nonstop all day but there are colorful ice cream carts peddling tasty avocado, jackfruit, coconut, mango, and, my all-time favorite, ube ice cream.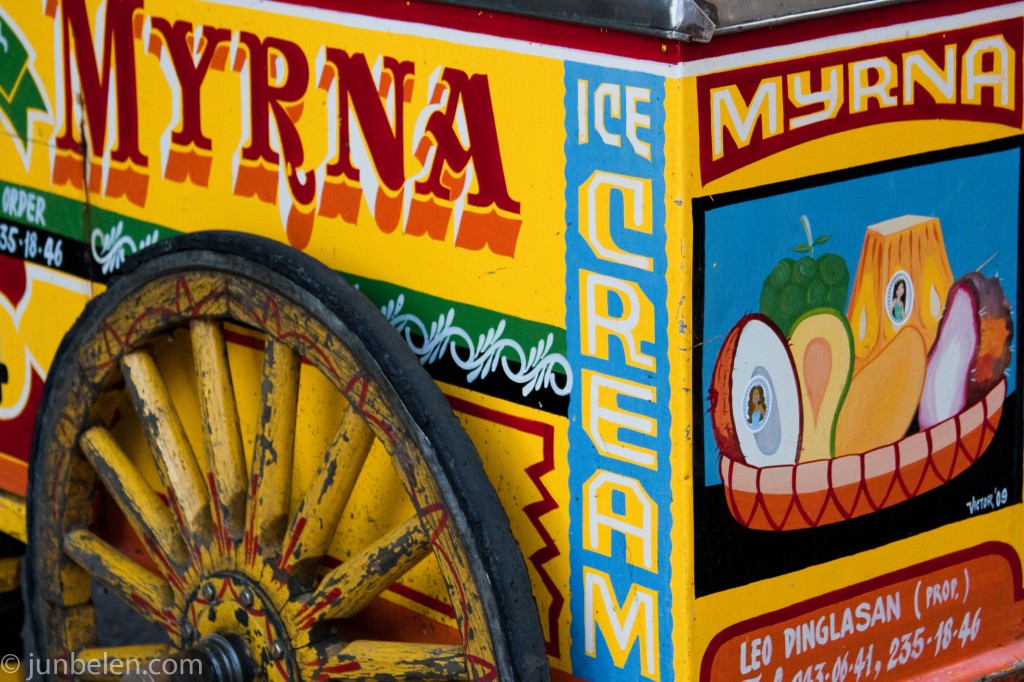 4. Tahô.  A tall glass of warm tahô is my kind of street beverage either for breakfast or afternoon snack.  Tahô is fresh soft tofu sweetened with arnibal — brown sugar and vanilla syrup, mixed with chewy spheres of sago — tapioca.  It always hits the spot.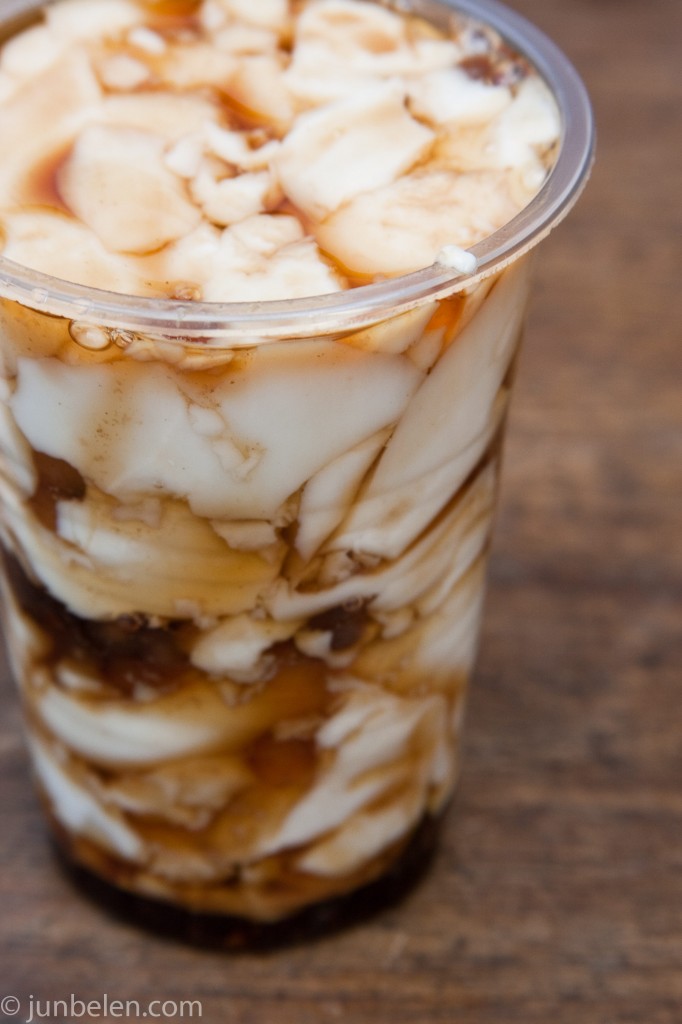 5. Fish balls.  Minced mystery fish meat — just don't ask what exactly they are made of, it may not be pretty but it's definitely tasty — formed into doughnut-hole-sized balls, deep-fried, and threaded into bamboo skewers. These are my favorite after-school snacks, which are best enjoyed when dipped in a spicy vinegar-based sweet and sour sauce.  Classic street meat.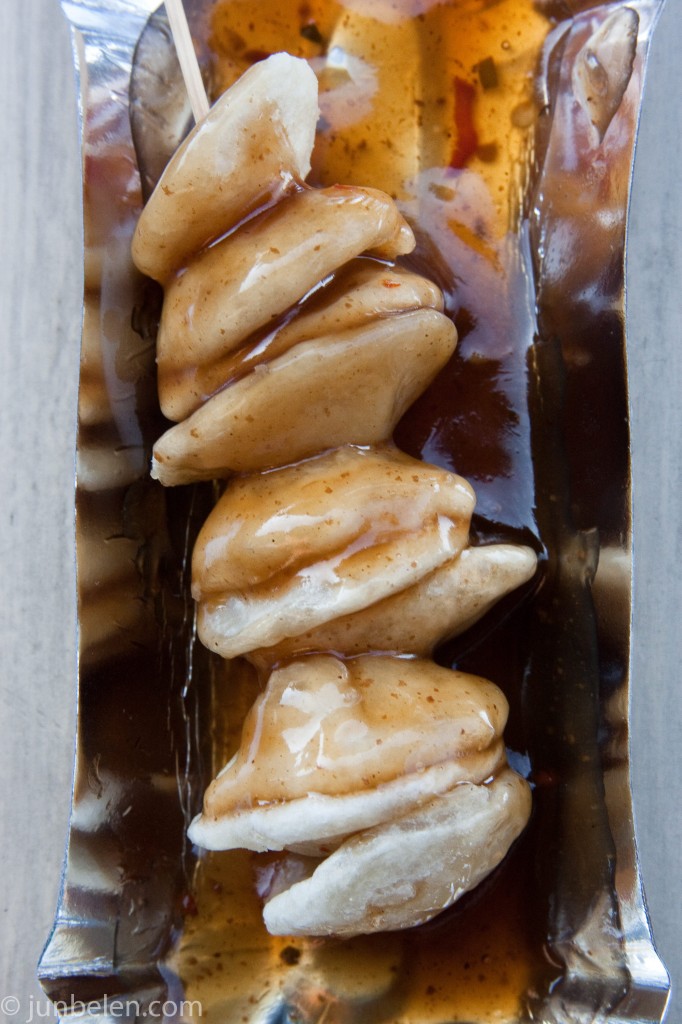 La Cocina hosts this year's San Francisco Street Food Festival on August 21st, which promises to be even bigger than last year, seven times the space and four times the number of vendors.  Follow this link to learn more information about this street food event.