With still a lot of Venezuelan chocolate left from my strawberry and marshmallow dipping craze and with a dessert task at hand for a dinner party we were invited to, I decided to make brownies from Ad Hoc at Home.
I like my brownies super moist and rich. Thomas Keller has a great simple recipe that makes amazing brownies that truly fit the bill.
Brownies Recipe
Recipe by Thomas Keller from Ad Hoc at Home
3/4 cup all-purpose flour
1 cup unsweetened alkalized cocoa powder
1 tsp kosher salt
3/4 lb (3 sticks) unsalted butter, cut into 1-Tbsp pieces
3 large eggs
1-3/4 cup granulated sugar
1/2 tsp vanilla paste or pure vanilla extract
6 oz ~60% chocolate, chopped into chip-size pieces
powdered sugar for dusting
Preheat oven to 350 degrees F.
Keller recommends using a 9-inch square silicone mold to keep the edges from being overcooked. Metal or glass baking pans can also be used but make sure to butter and flour the pan before baking.
Sift together the flour, cocoa powder and salt and set aside.
Melt half the butter in a small saucepan over medium heat, stirring occasionally. Place the remaining half of the butter in a medium bowl. Pour the melted butter over the bowl of butter and stir to melt the butter. The butter will look creamy with small bits of unmelted butter. Set aside until it cools to room temperature.
In the bowl of a stand mixer fitted with a paddle, mix together the eggs and sugar on medium speed for about 3 minutes, or until thick and very pale. Mix in the vanilla. Turn the speed to low and add about one-third of the dry ingredients, then add one-third of the butter, and continue alternating adding the remaining flour and butter.  Add the chocolate chips and mix to combine. I used Venezuelan chocolate El Rey Bucare that has 58.5% cocoa. Keller suggests to even go darker: 61 to 64% cocoa.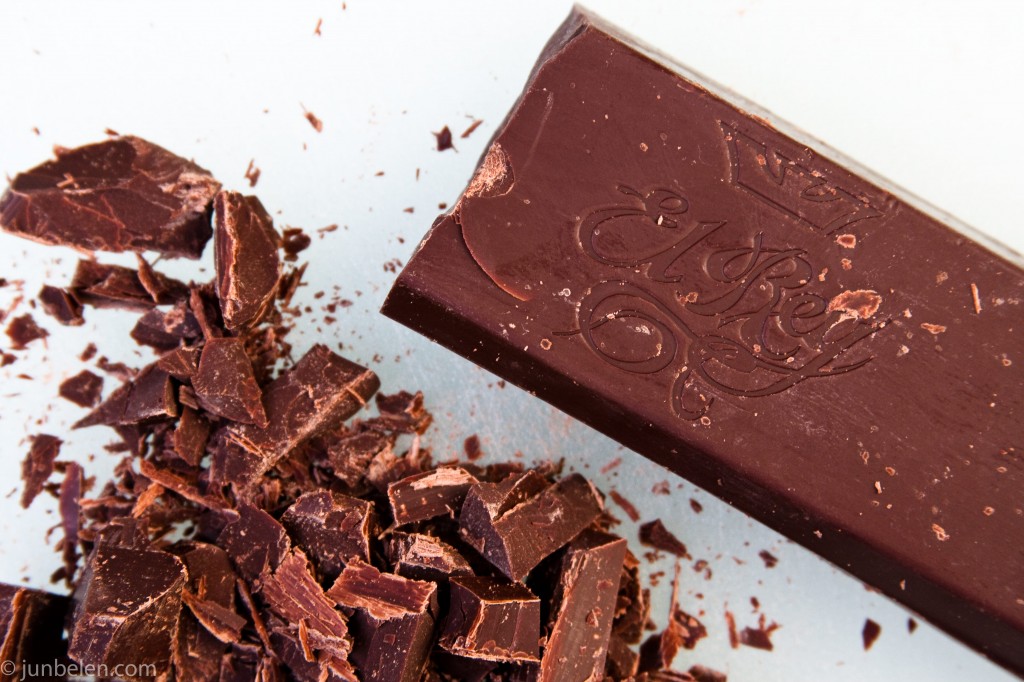 Spread the batter evenly in the pan. Bake for 40 to 45 minutes, until a wooden skewer poked in the center comes out with just a few moist crumbs sticking to it. If the pick comes out moist, test a second time because you may have just hit a piece of chocolate chip. If necessary, bake for a few minutes longer.
Cool in the pan until the brownie is just a tad warmer than room temperature.
Invert the brownie onto a cutting board and cut into a dozen rectangles or into smaller brownie squares.  If not using a silicone mold, run a knife around the edges of the baking pan before inverting the brownie onto a board.  An important thing to note when using metal and glass baking pans is that the edges tend to get a bit overcooked.    In this case, trim the edges with a knife and serve just the inner and more moist part.
Enjoy these brownies with a scoop of vanilla or caramel ice cream, a little whipped cream, a dusting of powdered sugar or simply just by themselves. Whichever way, they are definitely decadent.