The tree is lit.  A new jigsaw puzzle is brewing on the table.  In the kitchen, the turkey is roasting.  Bibingka is baking.  Hot cocoa is simmering.
And Stanford is dressed to the nines.  Charming as ever.
This Christmas, we hope you surround yourself with food, family and friends.  As this year draws to a close, we thank you for following Jun-blog and we hope you'll continue to join us for more deliciousness in the New Year.
Happy Holidays!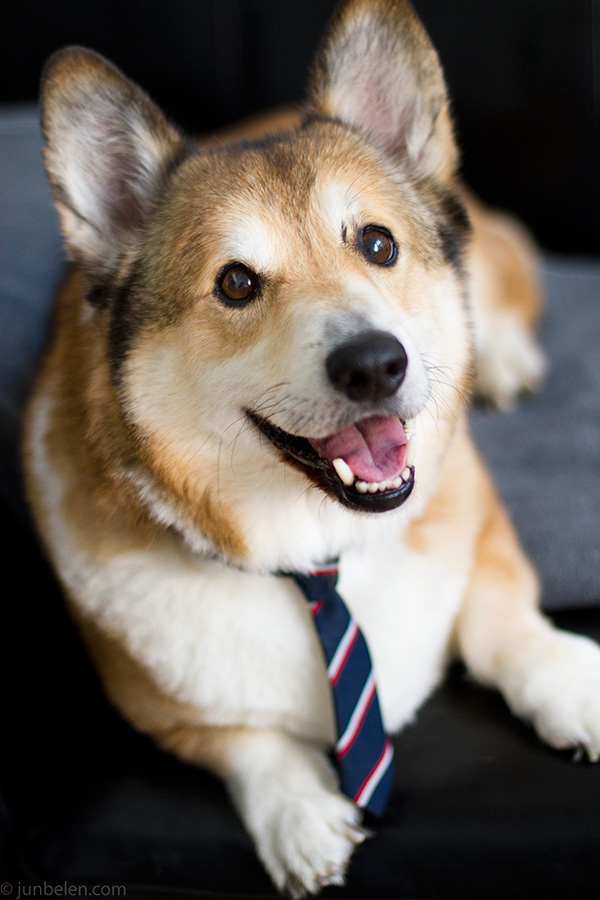 Hot Cocoa Recipe, makes two servings
2 cups milk
1 tablespoon sugar
4 tablespoons cocoa powder
peppermint or vanilla marshmallows (optional)
Simmer milk in a small saucepan over medium to low heat.  Add the cocoa powder and sugar and stir well using a whisk until completely blended.  Pour hot cocoa in cups and top with peppermint or vanilla marshmallows.