Sand in my pockets. In between my toes. On my legs and my knees, clinging like fine sugar.
My fingers wrinkled. My skin stinging from the sun.
I barely remember that summer. I remember glimpses of it here and there but a proper picture escapes me. I remember watermelons sliced into thick wedges that look like paper boats. I remember painstakingly picking their slippery seeds — one by one — using the tines of a fork, and believing watermelons can grow inside of me if I swallow their seeds.
I remember charcoal crackling and popping. Small sparks flying. Smoke billowing up. I remember a fire for grilling, for inihaw [ih-nee-how]. Steadfast strokes of an abaniko stirring up the flame.
I remember charred whole fish and a mountain of chopped green mangoes, tomatoes, and shallots. I remember thick cuts of pork, as ruddy as my skin. Their bones burned black like charcoal. I remember the taste of garlic. The bite of vinegar.
I remember picnic tables. Coconut trees. The orange sky at the end of the day.
Everything else is a blur. Only these I remember. Only these remain.
Inihaw na Baboy Recipe

4 bone-in pork chops, about two pounds
1/3 cup soy sauce
1/3 cup apple cider vinegar
4 cloves garlic, crushed
1 teaspoon freshly ground black pepper
Marinate pork chops in soy sauce, vinegar, garlic, and black pepper in a sealed container or ziploc bag in the refrigerator overnight.
Before grilling let pork chops rest at room temperature for over an hour. Grill over medium heat until cooked, about 8 minutes each side. The pork chops are cooked when their internal temperature is about 150 degrees F for medium. The chops should feel springy but not firm.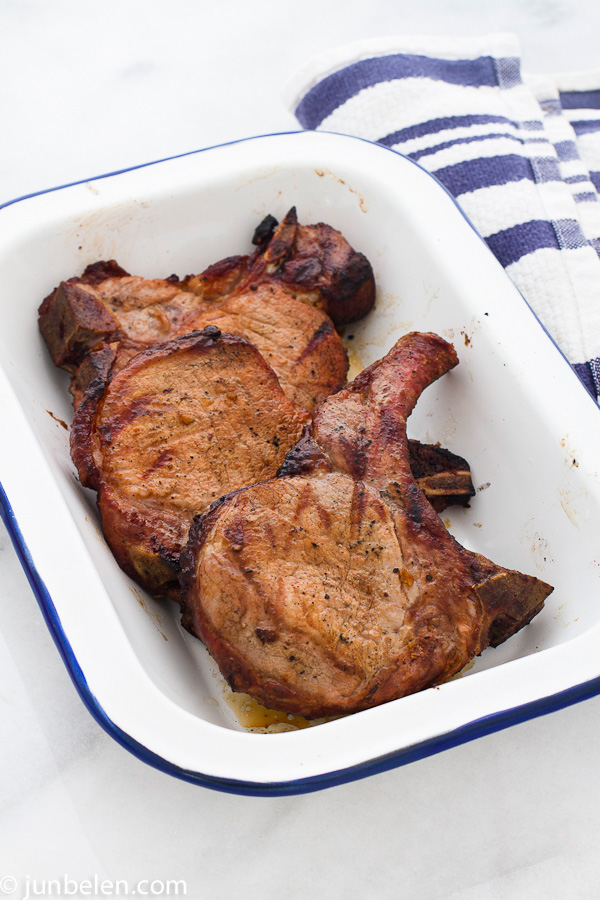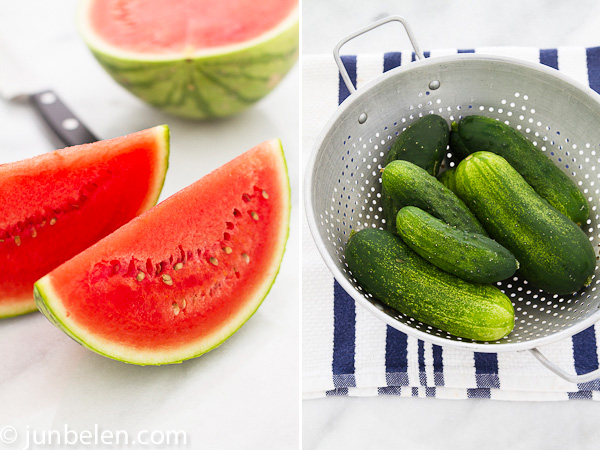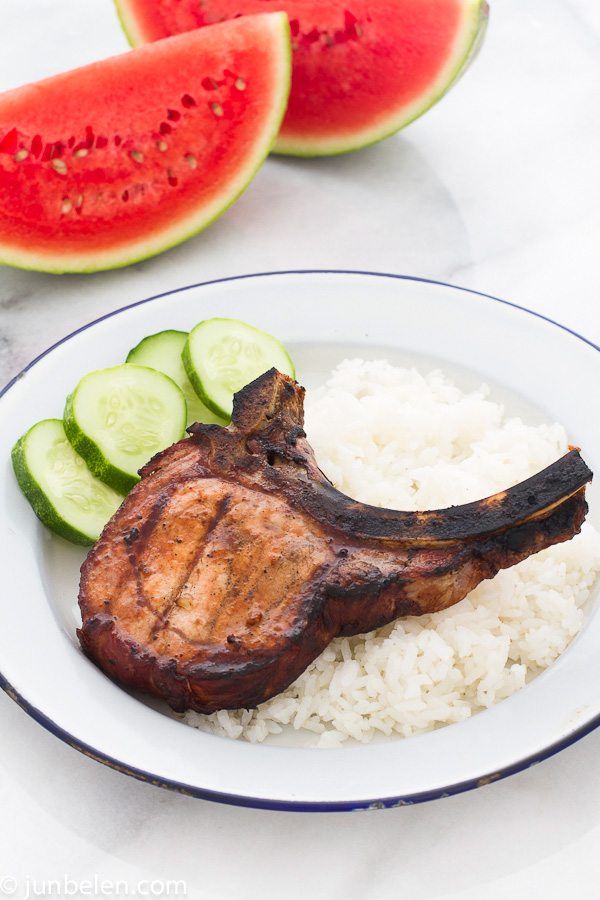 More Inihaw Recipes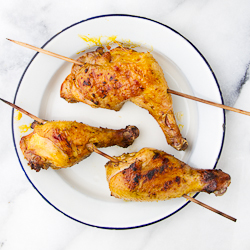 Is it its color?  The appetizing orange hue of its beautifully blistered skin.  The nearly ruddy glow that only a lavish basting of fragrant achuete oil can give. Or its taste? The lush layers of citrus, vinegar, lemongrass, garlic, and ginger that meld in my mouth with every voracious bite of the bird's moist meat. …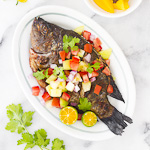 In Filipino cooking, the dining table is a virtual extension of the kitchen. Cooking doesn't end when the fish has been grilled, when its skin has charred. It doesn't end when the pork has simmered, when the stew has been ladled into bowls. Cooking extends beyond the kitchen and into the dining table where everyone is encouraged …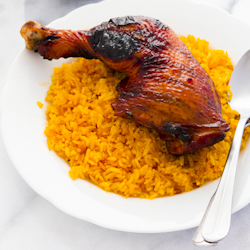 I can picture the chicken's ruddy, charred skin, the stunningly yellow java rice, the slice of cucumber, the slice of tomato, and the small heap of achara I used to detest when I was little. I can picture the grilled chicken threaded through an almost burnt bamboo stick on a white, oval plate inscribed with the name Aristocrat. …