It truly has been an interesting journey getting here — from what started as a well-deserved homage to San Francisco nine months ago to what it is now, 100 posts later, a constantly evolving collection of elegant photographs and personal stories about food.  It has been fascinating learning about brining my own chicken and corning my own brisket, discovering amazing hole-in-the-walls in the most unexpected places, and meeting equally passionate foodies in this wonderful city.
The journey has been frustrating, too.  Oftentimes, I feel that my life has been reduced to a miserable obsession with blog stats.  It sounds funny but it's actually sad when you think about it: how I am so deeply fixated with clicks and views, with being gawked at and spotted.  It's not sad, it's pathetic.  While I worry about my blog impressions, I worry about a million other things in the kitchen like the butter burning, the pan de sal not rising, the ube ice cream melting, and the natural light in the loft fading too quickly before I can finish my shoot.  Feeling frustrated may be an understatement. Feeling defeated may be more appropriate.
But despite these somber feelings of defeat, the journey has actually been very rewarding.  When the clicks are down, I turn to readers like Cindy and Jon who write thoughtful and detailed notes about what worked and what didn't while they recreated my recipes.
I turn to readers like Dina, Iya, Lou and Bruce, who love not only my photographs but also the stories behind those photographs.
I turn to Dennis and his hairy knuckles.  Yes, those hairy knuckles kneading the dough for char siu baos are his.  He's my number one fan and my number one critic. Whenever I am ready to pack my camera and quit, Dennis is the one who cheers me up and pushes me to write my next post.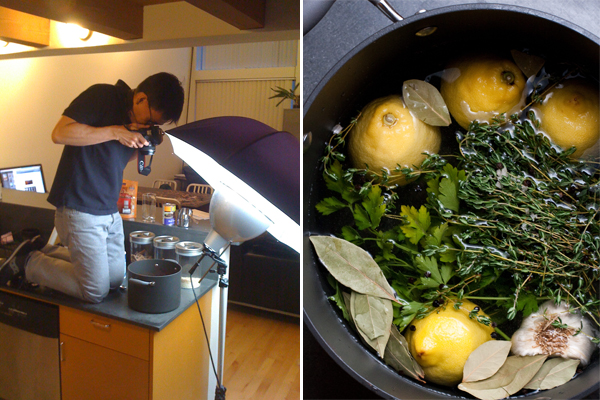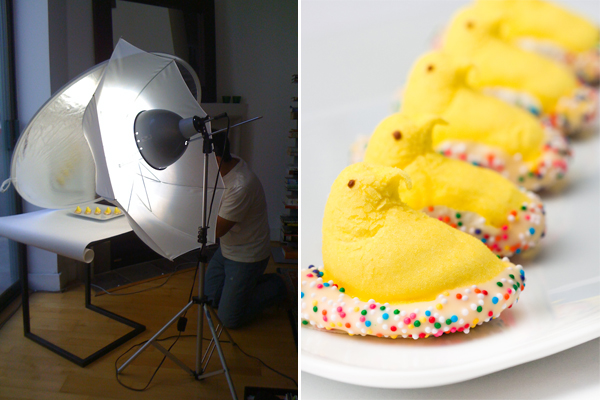 Where do I go from here?
Writing Jun-Blog truly has been a wonderful experience.  But where do I go from here? I don't want to be just another food blogger who makes asparagus soup because they're in season or who makes strawberry coulis-infused pancakes because they're coulis-infused.  The web is already saturated with amazing food-blogging moms and chefs who, frankly, can do a much better job that I can making asparagus soup and making strawberry coulis-infused pancakes.   I want to be different.
I have always drawn inspiration from the incredibly diverse food offerings in San Francisco and the Bay Area, from fine dining to street food, from the Farmers' Markets to the unique ethnic grocery stores.  Lately, I have also been inspired by stories about beekeepers, fishermen, farmers, and mushroom hunters — stories that reconnect me with the people who bring food to my kitchen.  I think it's truly fascinating to learn about why honey tastes like vanilla or why morels thrive in lightly charred pine trees.   Our salmon fishing trip a couple of weeks ago, even though we came home sunburned and empty-handed, gave me a deeper sense of appreciation for the hard work fishermen do so I can enjoy a plate of grilled fish for dinner.  Growing a vegetable garden. Canning tomatoes. Making berry jams. Butchering pigs and deer.  These are the kind of stories I want to write more about.  Although, I must say that I enjoy dipping Peeps in melted Venezuelan chocolate, too.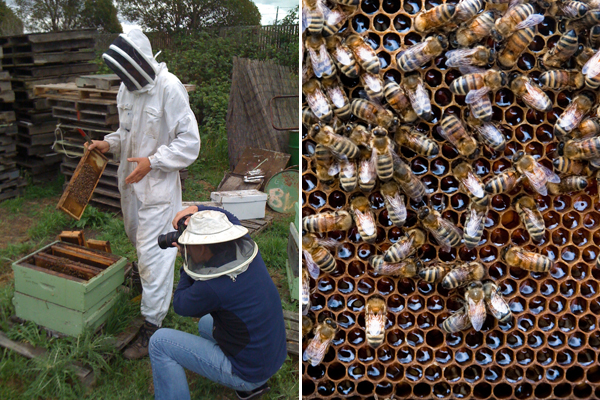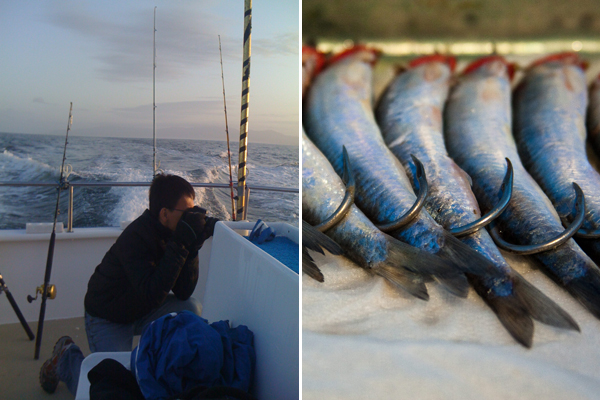 Reinventing Filipino Food
Revisiting my roots on a recent trip back home has made me realize how much I miss and how much I love Filipino food.  I've always wondered why there's a dearth of great Filipino food in the Bay Area considering its diversity and its huge Filipino-American community, one of the largest in the country.  Filipino food is a rich blend of Spanish, Chinese, and Malay influences, among others.  The amazing local flavors, textures and ingredients deserve so much more attention and affection.
I get so thrilled whenever I hear about chefs in the city trying to reinvent Filipino food.  Kitchenette's offering in a recent street food event is a perfect example of how it should be done: taking something truly Filipino — a souring technique called kinilaw — and elevating it by using fresh local ingredients.  There's so much more to Filipino food than the ubiquitous chicken adobo, lumpia and pancit in cafeteria-style restaurants.  Filipino food needs a little bit of sophistication to make it more appealing to the more discriminating international palate.  And that's the big challenge.
These are exciting times for Jun-Blog.  A hundred posts may seem trivial but for a chemical engineer turned photographer, it's a huge thing.